Why 'X Factor' Failed Even After Simon Cowell's MANY Attempts To Revive It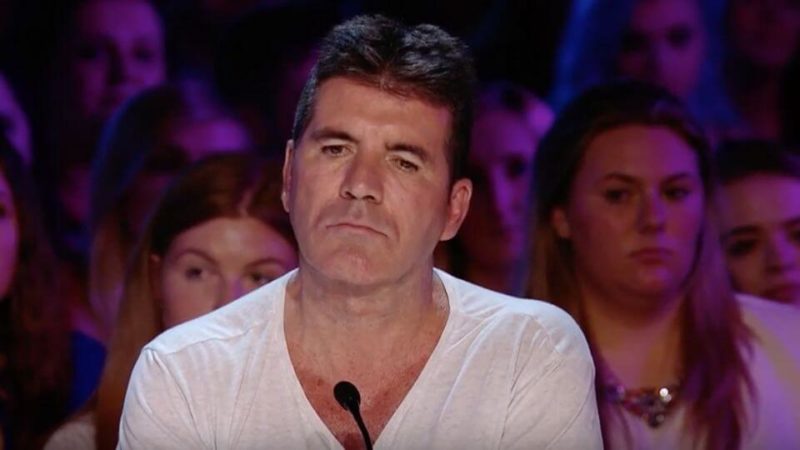 ITV
If you were hoping to see The X Factor UK back on TV in 2021, you're in for a disappointment. The show's longtime host, Dermot O'Leary, recently shared that the show will not air next year, and he doesn't know when it will be back.
X Factor, which started airing on ITV in 2004, has had it rough in recent years, with ratings down and creator Simon Cowell trying desperately to revamp the formula. Read on for more details about the show's indefinite hiatus, and the difficult history of Simon's attempted revival.
'The X Factor' Not Returning In 2021
Dermot O'Leary talked about The X Factor during a recent appearance on Sunday Brunch. He said he had "no idea" when the show would be back, but it "definitely" wouldn't be next year.
RELATED: SIMON COWELL APPARENTLY 'WENT BERSERK' OVER THIS PARODY OF 'X FACTOR'
He said 2022 is the earliest we can expect the show to be back on TV, and he reportedly added that he didn't know for certain if he'd be back as host. "If I knew, I'd tell you, because I'd be happy," he said.
Dermot mentioned how much preparation is involved in the show, which could slow its return, particularly during the pandemic. "It's got the turning circle of a car ferry," he said. "There's a lot of planning that goes into it."
Simon Chooses To Put The Show On Hiatus
In February of this year, Simon Cowell officially scrapped plans to bring The X Factor back in 2020. The previous year, he had attempted to give the series a new life with two spin-off shows, but they didn't take off.
RELATED: IS SIMON COWELL MOVING 'THE X FACTOR' TO NETFLIX?
A source said Simon wanted to "really think through the show and how to reinvigorate it for the future." Although the series was contracted to have another season, ITV apparently "understand the rationale behind the idea of resting it this year."
This year, for the first time in 13 years, The X Factor was snubbed from the Talent Show category at the National Television Awards. Since the nominations are based on TV ratings, that obviously didn't bode well for the series. But Simon still won't let go.
The Rise And Fall Of 'The X Factor'
The X Factor premiered in 2004, and became a hit on British television. It created stars like Leona Lewis and Little Mix. According to the Independent, the show hit its peak in 2010, when the boy band One Direction was formed on the show.
RELATED: THE REAL REASON ONE DIRECTION FANS HATE SIMON COWELL
However, the ratings started to decline in 2012, and contestants weren't as successful in their post-show careers as they used to be. The Independent points out that none of them has had a No. 1 song since 2014.
The Show's Ratings Reach An All-Time Low
The X Factor had a rough year in 2018, which was the last time a traditional season has aired. During this season, the show's ratings dropped to its lowest in history, the same week technical issues led to the public vote being canceled. The show has struggled to compete with BBC's Strictly Come Dancing.
Despite the falling ratings, ITV renewed the show for another season. According to former BBC director general Greg Dyke, this could be because it would be difficult to get a new show to take off in its Saturday night time slot.
RELATED: THE X FACTOR UK RENEWED BY ITV IN SPITE OF BAD RATINGS
Judge Robbie Williams and his wife Ayda Field, who had joined the show in 2018, announced they were leaving the judging panel in April 2019. Shortly thereafter, Simon Cowell spoke about the problems the show was facing.
Simon said he believed the show had "lost sight of the contestants" and focused too much on spending "millions and millions of pounds" putting together the perfect panel of judges. "My focus this year is mainly about the people who are coming on the show to compete," he added.
Simon Cowell Announces 'X Factor' Spin-Offs
Former judge Sharon Osbourne has said she thinks the problem with X Factor's low ratings is Simon himself. After being fired from the judging panel, Sharon said the show's decline was due to "his decision to change the show again and again and again."
If Sharon Osbourne was correct about this, then it's no surprise that Simon's 2019 spin-off shows didn't do much to revive the franchise. He announced the two new shows in February 2019.
RELATED: ITV CRACKS DOWN ON SIMON COWELL'S DISASTROUS 'X FACTOR' RATINGS — IS IT THE END?
Following reports that production had been halted on the regular 2019 season, Simon shared that X Factor was going to air an all-stars competition and a celebrity competition. Simon said it was "the best I've felt about this show in years."
"I would never want to sit and watch a show like The X Factor slowly fade away and fail but there is only one risk and that's doing nothing," Simon told The Sun. "That is what I call a risk."
'X Factor: Celebrity' Airs In 2019
In October 2019, The X Factor: Celebrity premiered. The show featured famous faces such as Haley Hasselhoff, Kevin McHale, Ricki Lake, and Jenny Ryan. Reality show star Megan McKenna won the competition.
The show also featured a reunion between judge Nicole Scherzinger and the Pussycat Dolls, as they performed together for the first time in nearly a decade. They debuted their new song "React" and performed a medley of past hits like "Buttons" and "Don't Cha."
RELATED: I WENT TO 'X FACTOR CELEBRITY' LIVE SHOWS TO SEE IF WHAT WE SEE ON TV IS REAL
However, the show once again failed in the ratings. During the first live show, the series reached an all-time low with 2.95 million viewers at one point. The season even caused some controversy among fans who were bothered by Nicole Scherzinger pressing her chest up to fellow judge Louis Walsh's face during one episode.
'All Stars' Gets Replaced By 'X Factor: The Band'
Simon had initially planned to air an all-stars version of The X Factor similar to BGT: The Champions. But the idea was later dropped, and Simon instead announced X Factor: The Band, focused on group acts.
However, the show faced controversy before it even aired. Not only was there a rivalry between X Factor's band-focused show and Little Mix's similar format The Search, but Simon also upset K-pop fans for saying he wanted to popularize "UK-pop."
RELATED: LOUIS TAKES ANOTHER HIT AT SIMON COWELL FOR 'X FACTOR' FAILURE
The limited series aired in December 2019, with Nicole Scherzinger on the panel with Simon. Girl group Real Like You ended up winning. Although some fans seemed to enjoy the new style, the show ultimately fell in the ratings. While the first episode drew 2.75 million viewers, that number dropped to just 1.68 million.
What Do Viewers Think Of The Show?
Needless to say, Simon's attempt to revitalize X Factor's 15-year-old format with completely new concepts didn't have the intended effect. Last year, 72 percent of people responding to Talent Recap's poll said they were bored of the franchise and thought it should be canceled.
According to The Mirror, some fans on Twitter thought the series had run its course with The Band. "They can put all the spins they like on #XFactor, it won't work because at this stage it's tired! It's had its day, time to rest it!" wrote one fan.
RELATED: DID LITTLE MIX THROW SOME SUBTLE SHADE AT SIMON COWELL IN NEW SONG?
Other viewers complained about the "cookie-cutter format" and called the show a "money machine" that wasn't really about talent. Even the girl group Little Mix, who won the competition in 2011, has thrown shade at the show.
"I think the problem is when it's like a script," group member Jade Thirlwall said earlier this year. "When they're like, 'This is going to be a sob story,' then they'll stop the song halfway through and ask if they have something else." She said viewers "switch off" when they can see it's not "real."
Why Was 'X Factor' Canceled In The USA?
The UK version of The X Factor may seem like it will never end, but the American format was canceled after just three seasons. It's interesting that Simon was willing to pull the plug on that, but won't let go of the original.
The American show's time on the air wasn't without drama. Memorably, Cheryl Cole was fired from the judging panel after only a few episodes in 2011. Simon made rude comments about her appearance, saying she'd put on weight and lost her confidence.
RELATED: 'X FACTOR USA': SHOCKING REASON WHY IT WAS CANCELLED SO EARLY
The show ended in 2013, having most notably produced the girl group Fifth Harmony. Simon has said it was his decision to end the show, explaining that Fox actually wanted to keep it going for another season.
"The interesting thing is everybody thinks X Factor was cancelled – that wasn't the case," he said in 2016. "What happened was that after three years, I said, 'I can't do this any more' – it was just too many shows."
Could Simon Bring The American Version Back?
Simon has since said he thinks it was a "mistake" to end the American version of the show so early. He even added that he believes the US version "will come back again," because it doesn't rely on "gimmicks" like other competition shows.
RELATED: 'X FACTOR' SINGER'S EMOTIONAL AUDITION MAKES MEL B CRY [VIDEO]
If the American version of X Factor does return someday, it remains to be seen whether it will be able to compete against talent shows like The Voice and even Simon's other stateside show America's Got Talent. We wonder if an American return will be the mogul's next attempt to resuscitate the show.
But if Simon felt like he had too many shows to juggle back then, what's stopping him from making the same decision now that the UK version of X Factor is struggling? He has plenty of other projects to fall back on, including both Got Talent shows he judges. Why not focus on those instead?
It's Time For Simon To Say Goodbye
At this point, it's clear that The X Factor is unlikely to ever return to its heyday. Maybe this extended break (which could end up being two years if Dermot O'Leary is correct) will give Simon Cowell the perspective he needs to realize this.
RELATED: DAVID WALLIAMS REVEALS THE REAL REASON SIMON COWELL GHOSTED HIM AFTER ELECTRIC BIKE ACCIDENT
Things can't last forever, especially television shows. The X Factor created some huge stars over the years, and 15 seasons is no short run. Simon also won't be out of a job if he pulls the plug — there's always Got Talent.
Simon is also reportedly working on a completely new show, called 50 States to Stardom, which will look for talent across the United States. At the risk of having his finger in too many pies, one pie might have to go altogether, and it's pretty obvious which pie that should be.
Unfortunately, The X Factor no longer seems to have, well, the X factor.
Let us know what you feel about this article