Is It Time 'X Factor USA' Made a Comeback & The UK Version Is Dropped For Good?
ITV
X Factor USA lasted just 3 seasons on FOX and from then on, it's been buried in the sand. The UK version saw it's lowest ratings in history this year, despite a change in it's look. Both 'X-Factor: Celebrity' and 'X-Factor: The Band' performed worse than any season of the show, EVER! If Simon really wants a shot for his money, it's best done in the United States.
ELLEN JOINS FORCES WITH 'THE MASKED SINGER' TO CREATE A SPIN-OFF
Simon Cowell on 'X Factor' USA: 'I think it will come back again'
Simon Cowell initially left X Factor due to the overly competitive market of TV talent shows in the USA. Six years on, talent shows are thriving more than ever in the States and it doesn't look like the market will get any less intimidating. Shows like The Masked Singer is just the latest additions to the TV entertainment market.
With X Factor in the United Kingdom suffering the greatest purge of TV ratings in the history of the show, now more than ever is his last shot at keeping the show alive. Maybe, just maybe, giving US audiences something new to feast on might just do the trick.
SEE ALSO: 'THE MASKED SINGER UK' HAS HUGE CELEBS DEFENDING THEMSELVES!
Over the 3 years that the show aired, it achieved nothing but success. Superstar artists such as girl band, Fifth Harmony were formed and viral audition moments were created. Yes, we're talking about you, Shawn Armenta! (Watch his CRAZY audition here).
Simon calls cancellation of 'X Factor' USA a mistake
Once FOX had signed that all-important deal to air X Factor USA, Cowell admitted he overestimated the successes it would achieve.
"I stupidly said at the beginning, 'We're going to get 20 million people.' I didn't realize the market had changed so quickly and we got 12. "So I felt from the outset that we'd failed and so did everybody else. I should have thought, 'Actually, 12 is fantastic', and kept my mouth shut. I think, on both sides, it was a mistake to throw the towel in." 

Simon Cowell, FT Weekend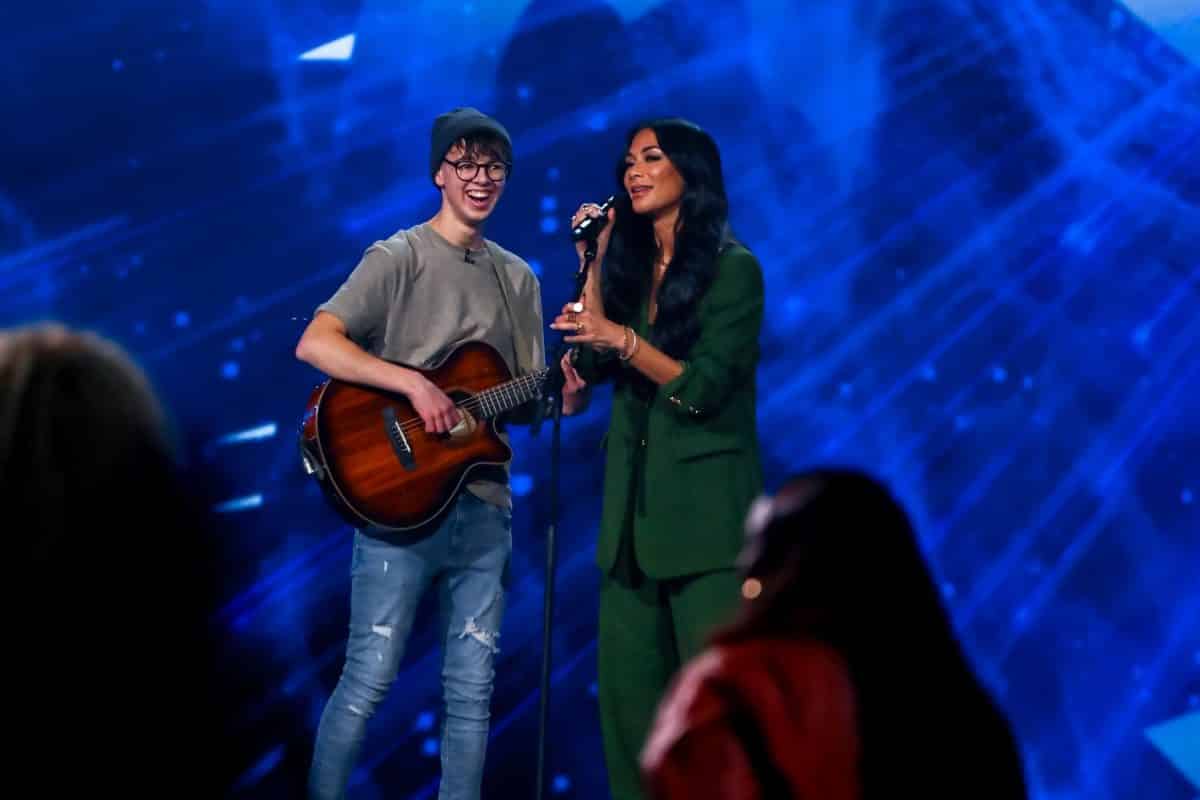 Speaking to FT Weekend in 2014, here's what Simon said about bringing X Factor back to the United States and why it doesn't rely on 'gimmicks' to be successful.
"I think it will come back again. There's a reason it produces so many stars, unlike the other shows. It doesn't rely on gimmicks: a spinning chair, or a wall going up and down. I genuinely do believe it's the best format."

Simon Cowell, FT Weekend
RELATED: ALESHA DIXON COMPARES AGT TO BGT JUDGING
Stream all four episodes of 'X Factor: The Band' on Hulu HERE!
Let us know what you feel about this article