Is Simon Cowell Moving 'The X Factor' To Netflix?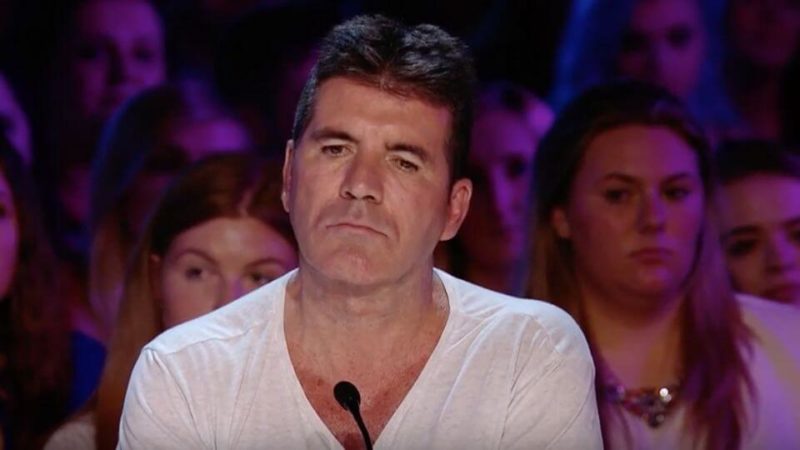 ITV
There's been a lot of uncertainty surrounding The X Factor this year, and Simon Cowell just continues to confuse us even more. Although the show has been slipping in the ratings, Simon recently announced his plans to create two new spin-off series.
But there's another report about the show that complicates things even further. Will the next season (whatever form that may take) air on its usual network of ITV, or is Simon planning to move it to a streaming service?
The X Factor Spin-Off Shows
Earlier this year, Simon said that there were two new versions of The X Factor coming later this year. Although he didn't give any information about the dates or order of the shows, he said one would be an all-stars season, and the other would feature celebrities.
"The time feels right, and it will be a huge change," Simon told The Sun, adding that it was "the best I've felt about this show in years."
This news came in the midst of a report that work on Season 16 of the show had been halted. However, auditions for the next season appear to still be open. According to Digital Spy, hopefuls have until June 28, 2019 to toss their hats into the ring. If Simon is focusing on these two spin-off shows, when will this regular season air?
Is The X Factor Moving To Netflix Or Amazon?
In his comments about airing two new versions of the show, Simon mentioned that he had met with ITV about the plans. Last November, he said that the network had offered him "three or five" more years of the show.
Not only that, but a spokesperson reportedly told RadioTimes.com, "The X Factor has not been axed and will be back on ITV later this year."
However, the show's future on ITV might not be so certain, as Simon reportedly told The Daily Mail in February that he had received offers from streaming sites to move The X Factor and Britain's Got Talent:
"We are having conversations with Netflix and Amazon and YouTube – all of them. It was 2000 when we started making these shows, and now there are many, many more opportunities, so we are going to be working with them. We get four or five calls a year from other broadcasters saying, 'do you want to do a deal for one show, two shows, three shows, whatever?'"
Simon previously told The Sun that ITV had "offered a new five-year deal on both formats, which we haven't agreed to yet." He added that the regular X Factor would air next year, with another change coming, calling it "a four-year plan."
A source at ITV reportedly told The Mail, "We hope he will be signing a new deal with ITV for the foreseeable future." Another "industry source" added,
"There are no plans to move either Britain's Got Talent or The X Factor to Netflix."
What Is Going On?
It's still unclear where or when the upcoming seasons of The X Factor will air, or why Simon is pushing these new formats so aggressively in spite of the show's underwhelming performance.
It doesn't help that so many of these reports come from gossip publications that rely on anonymous sources and rumors. And it's also hard to trust what Simon says. A commenter on the Mail's article suggested that these remarks about Netflix could be a play by Simon for ITV to "up their deal."
Interestingly, in 2015, X Factor producer Richard Holloway responded to the idea that Netflix and Amazon might get into the talent show game by saying that the genre is "quite parochial" compared to dramas and might not sell as well globally.
Even if The X Factor were to move to Netflix, people still might not want to watch it. And Simon's changes to the show's format might not help. In fact, according to former judge Sharon Osbourne, it might be the very reason the show is failing.
"I am not saying it was all me at all, but [it's because of] his decision to change the show again and again and again," she told The Sun last year.
It will be interesting to see how this saga continues — and if we really will see another X Factor before the year is out.
Let us know what you feel about this article