'Go-Big Show' Renewed for Season 2 with DJ Khaled as New Judge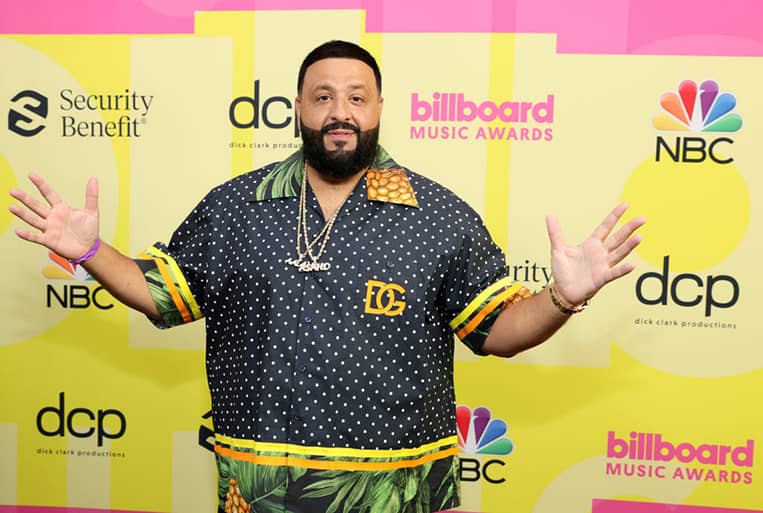 Rich Fury/Getty Images
The TBS competition series Go-Big Show has officially been renewed for a second season. The show focuses on extreme acts not frequently seen on other talent shows. In other words, don't expect a bunch of singers. This season will also feature a famous new face on the judging panel. DJ Khaled will be joining the show to give his thoughts on some of the biggest acts you've ever seen.
'Go-Big Show' Renewed for Season 2 on TBS
The Go-Big Show Instagram account posted about the renewal on Wednesday, with a brief clip highlighting some of the most exciting performances from the first season. The account wrote, "Just when you thought #GoBigShow couldn't get BIGGER!"
The show also announced that well-known record producer DJ Khaled would be joining the cast. According to Deadline, Khaled will act as a judge and an executive producer on the show. Khaled will be replacing Snoop Dogg on the panel. Snoop apparently had scheduling conflicts.
But don't worry, the remaining three judges will be back for another season. Rosario Dawson, Jennifer Nettles, and Cody Rhodes will join Khaled in scoring the show's wild performances. The season will reportedly have 10 episodes, and production starts next month in Georgia.
"Viewers turned in week after week to see both what amazing acts our contestants could perform and what our judges reactions would be," said Brett Weitz, General Manager for TBS, TNT, and truTV. "We are committed to bringing this type of television to our fans for years to come."
SEE ALSO: 'GO-BIG SHOW' FINALE: WINNING ACT BRINGS THE JUDGES TO TEARS
Who Won the First Season of the Show?
The first season of Go-Big Show on TBS featured some amazing talent. The final four performers were a BMX rider, a strongman, a sideshow performer, and a horseback rope artist. All of the acts were extreme and exciting, but the winner brought the judges to tears.
Tomas Garcilazo was joined by his wife and son in his final performance. He and his son showed off their synchronized rope skills as Garcilazo spoke about his childhood dreams. The judges gave him the highest score, making him the winner of Season 1. He earned the $100,000 grand prize.
Did you watch the first season of Go-Big Show? Are you excited to tune in for Season 2? Will you miss Snoop Dogg? Let us know in the comments below.
Let us know what you feel about this article