Watch These Famous TikTok Stars Who Also Appeared on TV Talent Shows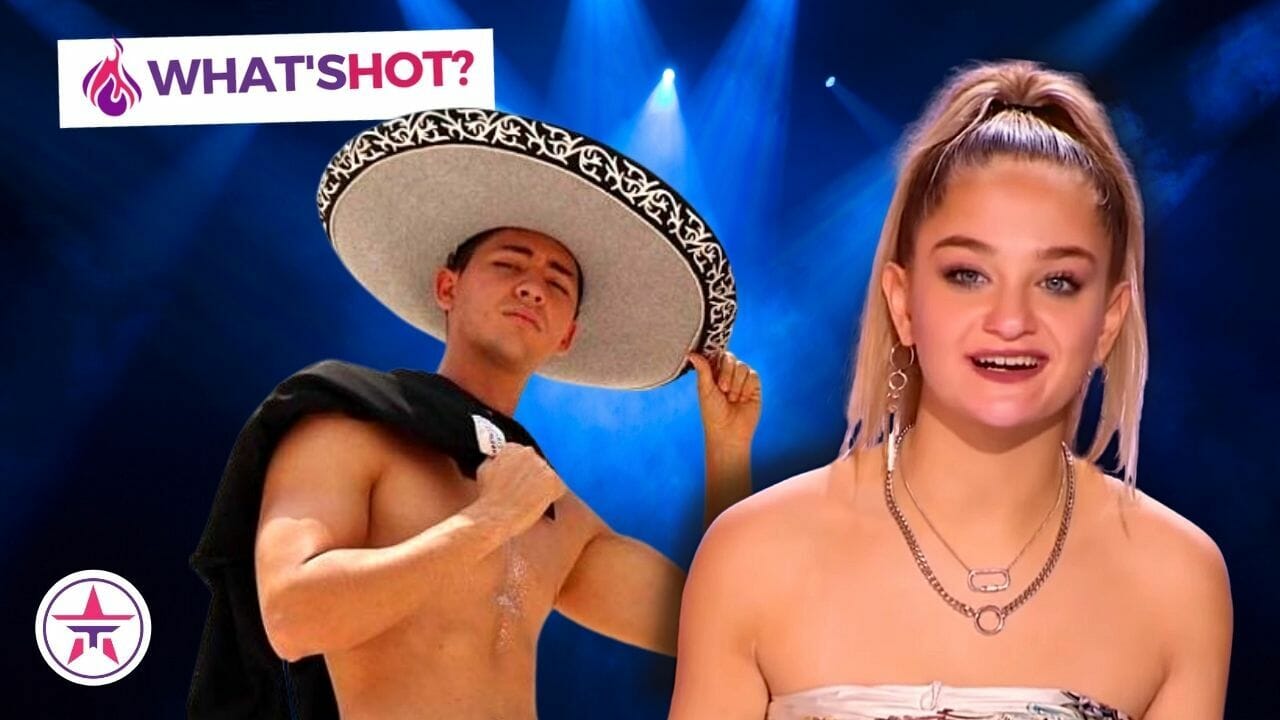 Instagram
It doesn't take a talent agent in this day and age to discover the next big thing. In fact, many of your favorite celebrities today have probably made a name for themselves on social media. With just one viral video, you can become an overnight success. Recently, a number of TikTok stars have appeared on talent shows. Let's take a look at some TiKTok stars who have also appeared on television.
1. Tory Vagasy
With over 300,000 followers and 7.9 million likes on TikTok, this 20 year old Broadway singer decided to audition for America's Got Talent. Her bio literally reads "I sing Broadway in the bathroom." In fact, one of her most popular TikToks features Vagasy singing "Never Enough" from The Greatest Showman. She actually sang alongside her vocal coach in a public bathroom, and I can see why, the acoustics were great.
The young star took the season 16 stage, singing "Into The Unknown" from Frozen. While Howie Mandel was not a fan of the musical theater performance, she earned three yeses from the remaining judges. This boosted the Broward College student onto the next round. Let's see how this Broadway singing sensation goes forward in the competition.
loading="lazy"
2. Claudia Conway
Claudia Conway auditioned last season for American Idol, but it wasn't her vocal talent that gained her recognition online. She is actually the daughter of Kellyanne Conway, who was the Counselor to President Donald Trump from 2017-2020.
Claudia has amassed 1.6 followers on TikTok by blasting the then-president as well as her politically conservative mother. At the time of her audition, Katy Perry commented: "There's a lot of noise in your life. You have to calm the storm that is around you." She actually was a decent singer and if she takes Perry's advice, she could actually make it in the industry.
3. Benson Boone
This TikTok star also auditioned for the latest season of American Idol. Perry was very impressed by his vocals and actually thought he could take the win. He even made it to the top 24 of the show, not bad for someone who's rise to fame came from thirst trap videos.
He auditioned with a rendition of "Punchline" by Aidan Martin that was well-received by the judges. Lionel Richie called him a "natural talent" while Luke Bryan said his voice is a "true gift."
Today, he is going strong with 1.6 million followers on TikTok and is more popular than ever. He averages more than 100,000 views per video, and has even teased some upcoming works. Recently, he was seen working with Imagine Dragons, and continues to show off his talent. Not too bad for a guy who only started singing a year ago.
4. Guapacharros
This group of studs has a whopping 2.3 million followers on TikTok, all from their dance videos. Their act is kind of like Magic Mike meets Mariachi, if you catch my drift. The Mexican group auditioned this season for America's Got Talent and had the judges in love, especially Sofia Vergara and Heidi Klum. Aside from their dancing, they also surprised the judges with their vocals at the beginning of the performance.
Let us know what you feel about this article