8 of the Best Contestants Who Auditioned for 'American Idol' With Original Songs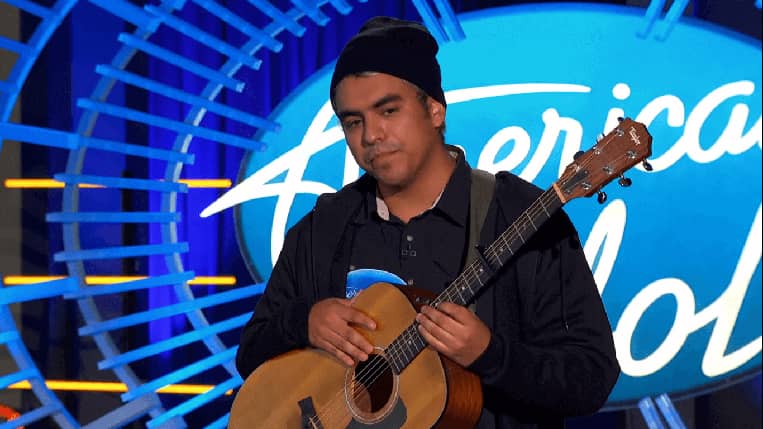 ABC
Every year, we see incredible new talent perform renditions of our favorite songs on American Idol, but the competition is brought to a whole new level when singers bring their original tunes.
A big part of the American Idol competition is the personality of each individual singer. When singers bring their personality to the stage at the beginning, it paves the way for their success on the series. Here are eight of the best original songs performed American Idol auditions.
7. Todrick Hall
While many people choose to bring their heartfelt piece to the audition stage, Todrick went a different route. This singer shined during his hilarious season nine audition, his original song featured lyrics practically beginning the judges to send him through to the next round. Even though many would see this as a risk, the judges love the satire acapella track.
6. Mikey Duran
This 19 year old took the stage with confidence that told the judges he wasn't leaving without a golden ticket. Mike performed his original record "My Demise" with a unique guitar style where he slaps the strings, rather than strumming or picking. He set himself far above other guitar players on American Idol in season 14.
5. Ava August
Ava originally showed off her strong vocals with her original song "Neighbor Boy" in her audition. Even though the season 19 singer's audition was edited alongside another, her original song still shined through. She quickly became a huge star within her season, placing within the Top 12.
4. Brandyn Burnette
Brandyn this singer crushed his season 15 American Idol audition with his original track, "Lost". The song conveyed deep emotion with the melancholic piano and his soft soothing voice. He hits all the major points on the spectrum of pain and love making it impossible not to feel emotion when you hear his music.
3. Lauren Mascitti
This singer took the stage during the American Idol season 18 audition and proved that she has an extremely strong voice. In her audition, she sang her original song "If I Can Lose You." The judges praised her for the storytelling aspect of her performance. Their positive notes led to their unanimous decision to send her through to the next round.
2. Wyatt Pike
19 year old Wyatt Pike impressed the judges right off the bat with his original song "Best for You." His raspy vocals and guitar playing made the judges choice unanimous. Wyatt continued on into the Top 16 before withdrawing from the series on his own terms.
1. Catie Turner
17 year old Catie Turner taught American Idol fans to not judge a book by its cover. She auditioned for American Idol season 16 as an aspiring musician with a quirky and energetic personality. In her audition she performed her original tune with an important social message, "21st Century Machine." Her musical talent brought her all the way to the Top 7 of the season.
Let us know what you feel about this article