Simon Cowell is Apparently NOT in the 'BGT' Judges Whatsapp Group
The X Factor / ITV
With the current Coronavirus restrictions in place, the famous Britain's Got Talent judging panel can't meet in person. The judges however, are resorting to WhatsApp to communicate during the ongoing pandemic. Here's why head judge, Simon Cowell hasn't been invited to join it.
During the Coronavirus pandemic, the Britain's Got Talent judging panel has used WhatsApp to stay in touch. It has been revealed, however, that head judge, Simon Cowell, reportedly doesn't have access to the group.
"Simon doesn't have a mobile phone but Amanda, Alesha add I talk on it a lot and share pictures and jokes," David Walliams told OK! Magazine.
SIMON COWELL ENDS SHOCKING AUDITION WITH JANET JACKSON LOOK-ALIKE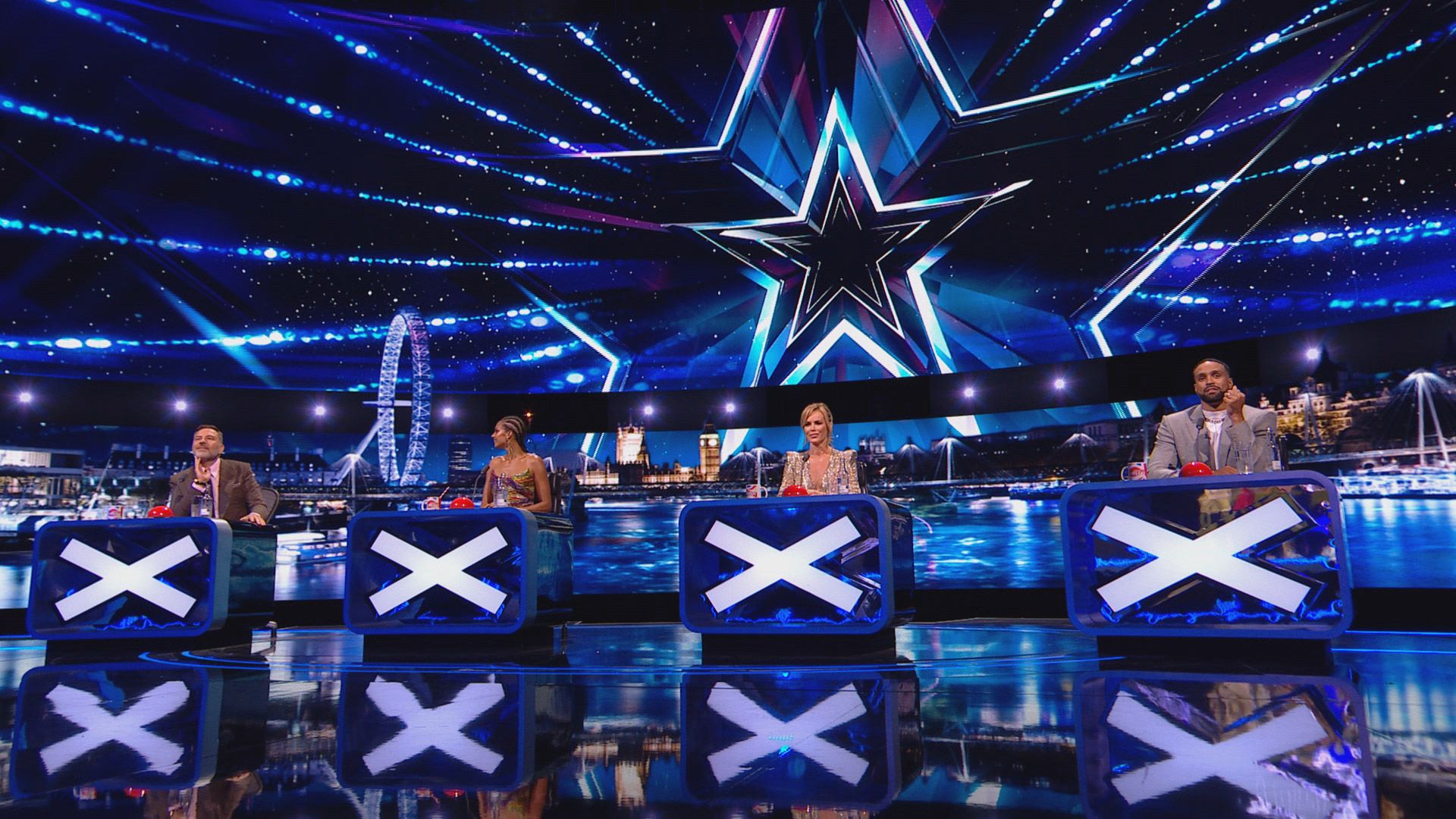 Cowell has supposedly been cellphone-free for nearly four years after announcing he was ditching the handy gadget.
"It means you don't wake up to, like, 50 text messages you can't reply to," he told ET. "And that's what happened one morning – I woke up and I've got 52 unread messages."
"And I thought, even if I reply to every one of those, I'm going to get another replying back, and then I'm going to get more that day."
Instead, a large part of Cowell's contacts now go through his wife Lauren Silverman.
"And I realised it was actually stopping me from working or living properly, so I just turned it off and I went a month, three months, then a year, then two years, then three years. And I love it."
Ashley Banjo Replaces Simon Cowell
Due to Cowell's absence on the group chat, guest judge, Ashley Banjo was invited to make the four complete.
"We really liked Ashley Banjo who stepped in to do the live shows last year, so he's on there now too. We loved him and he has become a good friend," Walliams continued.
Banjo took Simon's place on the Britain's Got Talent judging panel back in 2020 for the show's live finals. Cowell was unable to join the panel due to international travel restrictions.
Due to the TV mogul's horrific bike accident last summer, he also could not appear on the live shows of America's Got Talent, but will return to the team for this season's June 1 premiere.
'AMERICA'S GOT TALENT' CAST WELCOMES BACK SIMON COWELL IN HILARIOUS NEW VIDEO
Let us know what you feel about this article