Darci Lynne Impresses in New 'Wanted Dead or Alive' by Bon Jovi Cover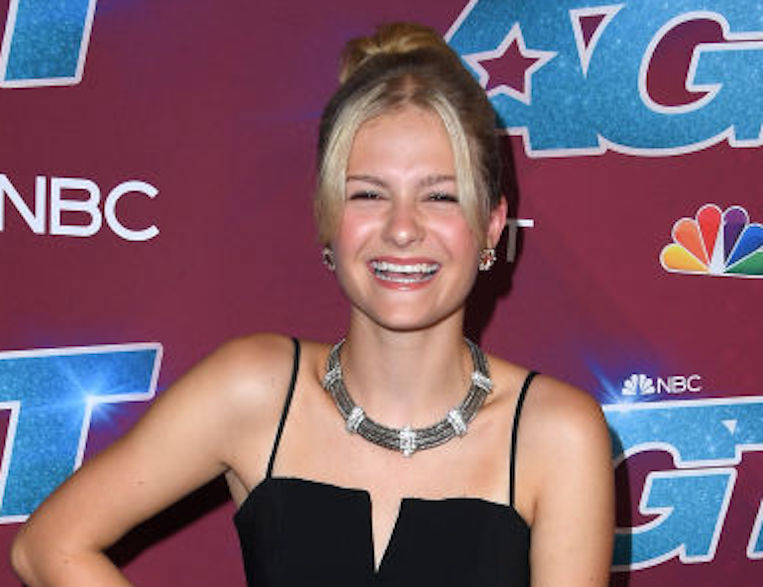 Photo by Steve Granitz/WireImage
America's Got Talent Season 12 winner Darci Lynne Farmer recently shared a music cover on her YouTube channel featuring the band American Slang. Together, they perform a cool cover of Bon Jovi's classic song "Wanted Dead or Alive."
Darci Lynne Sings Bon Jovi Cover with American Slang
In the clip, Farmer and the three members of American Slang sit on stools outside, with a cityscape in the background. The performance is backed by guitar, as Farmer sings the opening verse to the famous 1986 hit.
She's joined with American Slang singer Miller Wilke on the song's chorus. The two of them sound great, and it's cool to see Farmer trying out more vocal performances without her puppets. We're so used to seeing her sing as part of her amazing ventriloquism act.
Recently, Farmer has been branching out and showing off different talents. She recently starred in the Netflix movie A Cowgirl's Song, and she even shared an original song with her followers on Instagram. Farmer also tried out ventriloquism without a puppet, having a conversation with herself.
SEE ALSO: DARCI LYNNE FARMER PERFORMS A COMEDY SKIT WITHOUT A PUPPET
Farmer Has Performed in All 50 States
In September, Farmer shared on TikTok that she had finally visited all 50 states after touring around the country since she was 13 years old. Her final state was Alaska. The ventriloquist reached the milestone before her 18th birthday, which was last month.
Recently, Farmer returned to the America's Got Talent stage to perform during the Season 17 finale with fellow winner Terry Fator and ventriloquist Celia Muñoz. Farmer appeared on stage with her puppet Petunia for the performance.
Farmer has also recently been performing her My Lips Are Sealed (Except When They're Not) tour, with one more date listed on her website for November 12 in Larchwood, Iowa. You can keep up with her career on social media, or through her YouTube channel.
Let us know what you feel about this article