Celebrities Who Weren't Known as Singers Before Competing on 'The Masked Singer'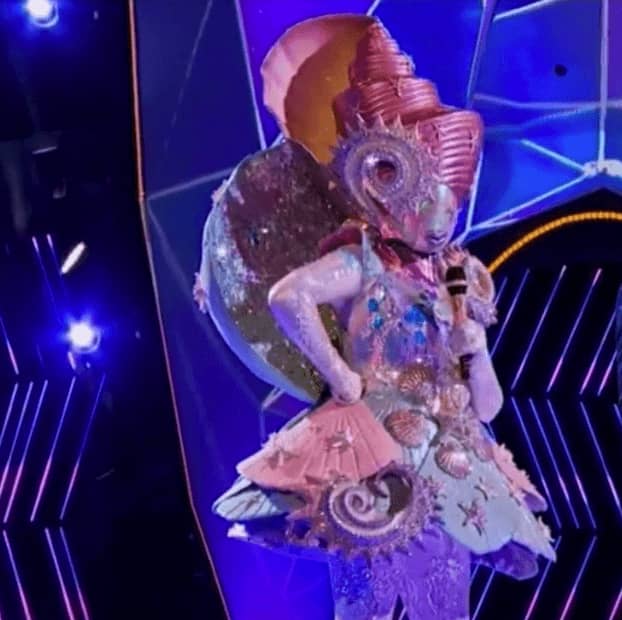 FOX
There's nothing wrong with admitting that we all think that The Masked Singer is an unusual show. From the silly masks to the judges, the show doesn't take itself too seriously. Still, after 6 Seasons, the show has served as inspiration for contestants to come out of their shells. Some contestants find their voices and introduce viewers to a side of them that they have tucked away.
Here are the celebrities that we had no idea could sing.
Tamera Mowry-Housley
The Sister Sister star appeared in Season 5 of the hit show. Tamera's Seashell nearly made it to the finale. Fans of the show were only used to Housley's acting chops. Most recently Mowry became an Emmy award winning talk show host of The Real. During the competition Seashell belted out hits such as "Listen to Your Heart," and "Confident" by Demi Lovato. Tamera pointed out many times how the show helped her be more open.
Wayne Brady
Wayne Brady is a renaissance man. Before The Masked Singer, we knew him as a comedian, talk show host and actor. During Season 2 of The Masked Singer, many viewers were left confused about who could be behind The Fox mask. His performances got the crown out of their seats. Brady showed the audience that he is a triple threat.
T- Pain
I know it is odd to have a popular musician on this list. T – Pain ruled the mid 2000's with his hits such as "Buy You a Drink" but for viewers, seeing T-pain win Season 1 of The Masked Singer was a surprise. T- Pain had become known as the artist who used too much auto tune. When he performed using his real voice, not even the judges knew it was him.
Jordyn Woods
Jordyn Woods first introduction to the public was riddled with scandal. The socialite joined Seaon 2 as the Kangaroo. Jordyn hoped to take back her narrative and showed the world that she could hold a tune. After the show, she said that The Masked Singer gave her enough confidence to start working on her debut album.
Dionne Warrick
I know it is weird to have a 5 time Grammy award winning singer on this list. Warrick is a living legend, but in recent years she has become known as a viral sensation on Twitter. I am sure there are a lot of people who do not know that she is an original diva who've helped music become what it is today. During the show her legendary vocals weren't on full display. Hey, she was approaching 80 years old. Still, her ability to stop the room with her talent is and will forever be iconic.
Tom Bergeron
Former Dancing With The Stars host, Tom Bergeron flew us to the moon when he first hit the stage. As the taco on Season 3 of The Masked Singer Bergeron impressed the judges with his smooth New York style vocals. Viewers at home and the judges were left confused as to who the taco could be. We were use to watching Bergeron every week talk to stars who found out they didn't have two left feet.
Let us know what you feel about this article