'American Idol's Ruben Studdard, Casey Bishop to Appear at Virtual Auditions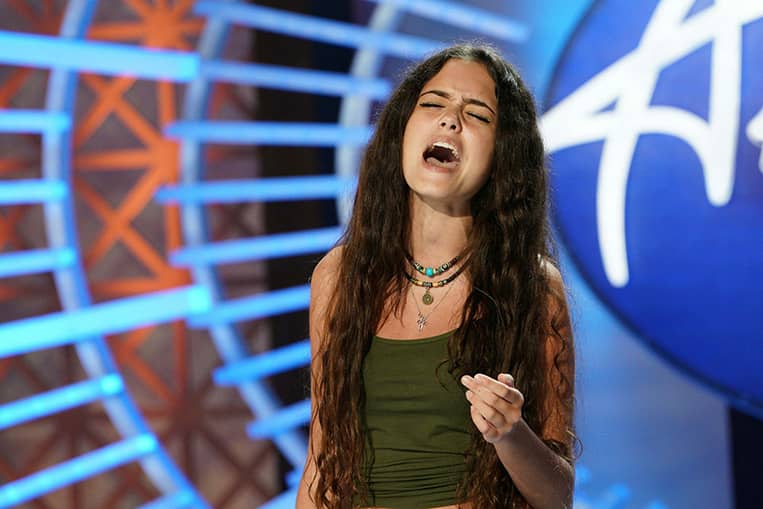 ABC/Christopher Willard
American Idol is giving aspiring singers even more reason to try out for the show, by welcoming past contestants into the virtual audition process. Some states are offering question-and-answer sessions with former contestants. Season 2 winner Ruben Studdard and last season's contestant Casey Bishop will appear as special guests during auditions in their home states. Singers can get tips from them before their auditions.
Ruben Studdard, Casey Bishop Join 'American Idol' Auditions
This season, American Idol is holding virtual auditions through its "Idol Across America" process. Singers can audition in front of producers for a chance to be on the show, and residents of some states can interact with past contestants while they wait.
In Florida, Season 19 contestant Casey Bishop will appear in the waiting room to answer questions and offer audition tips to singers trying out. The 16-year-old Floridian finished the previous season in fourth place. Auditions for the state will be held on Friday, August 13.
In Alabama, hopefuls will hear from Ruben Studdard, who won the second season of the show. Studdard, who grew up in Birmingham, will interact with auditioning singers on Monday, August 16. Like Bishop, he'll be in the waiting room giving people tips.
Bishop and Studdard aren't the only past American Idol contestants who are being featured. Texas auditions are currently being held on Wednesday, August 11, with Graham DeFranco in the waiting room. DeFranco, a Texan, made it to the Top 16 last season.
SEE ALSO: 'AMERICAN IDOL' JUDGES ENCOURAGE VIRTUAL AUDITIONS IN GOOFY VIDEO
More 'Idol' Alums Give Fans Advice About Auditioning
This round of auditions won't feature the show's judges Katy Perry, Lionel Richie, and Luke Bryan. But getting a pep talk from a past contestant is still a pretty cool perk. You can sign up to reserve an audition time on the show's website, or submit a pre-recorded video if you prefer.
If you're planning to audition, but your state hasn't announced any special guests, have no fear. Head to the American Idol Instagram account to check out several videos featuring past contestants talking about their experiences on the show.
Season 19 contestants Hunter Metts and Beane have participated in the video video series, as well as past winner Nick Fradiani. You can also watch a chat between producer Josh Randall and showrunner Megan Michaels Wolflick. If you want to avoid auditioning with an overdone song, they list "I Have Nothing" by Whitney Houston and "At Last" by Etta James as two popular choices.
Let us know what you feel about this article