XOMG POP Releases Debut Album 'Party Like a POP STAR!'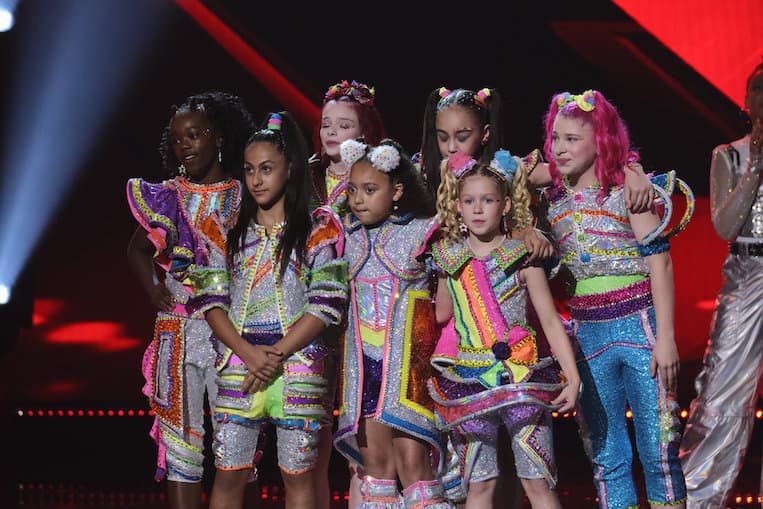 Photo by: Trae Patton/NBC
JoJo Siwa's girl group XOMG POP has recently released Party Like a POP STAR!, their debut album. This music collection is practically their first full-length musical content since their formation.
XOMG POP Drops Their Debut Album Party Like a POP STAR!
Two years after their launch, XOMG POP has finally released their debut album. The same album follows their first song "Candy Hearts" which was released over a year ago.
Party Like a POP STAR! is a 12-track collection comprising music specifically created for kids. Amazingly though, it has been doing extremely great on iTunes Children Music Chart, peaking at No. 1. Subsequently, it has dethroned the famous Nursery Rhymes by CoComelon.
"How did JoJo do????? Have you listened to all our new songs???" they wrote. "Our album PARTY LIKE A POP STAR is officially available EVERYWHERE!"
For those who may not know, XOMG POP is a pop sensation group created by JoJo Siwa and her mom Jessalynn, consisting of girls aged 10 to 12. They are of members Bella Cianni Lleren, Brooklynn Pitts, Dallas Skye Gatson, Kinley Cunningham, Leigha Rose Sanderson and Tinie T.
Soon after the album release, XOMG POP hosted a live dance session on YouTube. This content was particularly done for the pop band to interact with her fans.
JoJo Siwa Reflects on This Present Milestone
On Instagram, Siwa posted a mirror selfie where she was wearing a black shirt with the debut album's art printed on it. According to the Dance Moms alum, she's more than thrilled for the kids who would have XOMG POP as their inspiration.
"Two years ago My mom and I had the idea of creating XOMGPOP!" she wrote. "And now here we are two years later, the day of xomgpops FIRST album release getting to celebrate the six kids that work SO hard everyday and are SO passionate. I'm beyond excited for the next generation of kids to have a XOMGPOP to look up to."
In a separate Instagram post, she posted a candid photo of XOMG POP, telling her followers how proud she is to the group.
Let us know what you feel about this article