What Was 'Star Search,' One of the First Talent Show Competitions?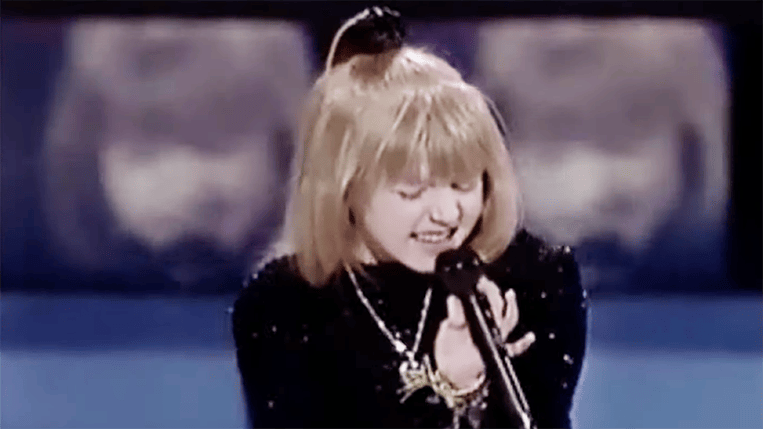 Before our favorite talent shows of today, there was a show called Star Search. This show sought to find the next big names in entertainment and in many cases, it did. The show first premiered in the 1980s and later had a revival season in the early 2000s.
Star Search was preceded on American TV by a similar show called The Original Amateur Hour, which ran from 1948 to 1970. It was these shows that paved the way for the talent competitions we know and love today, from American Idol to America's Got Talent.
What Was Talent Show Star Search?
Star Search was a TV talent competition that premiered in 1983, hosted by Ed McMahon. The show featured several categories of performers, including singers, dancers, spokesmodels, and comedians. These categories were then broken up into sub categories. For example, singers went into sub categories by gender and there were also categories for teen and junior performers.
Each episode featured eight categories, with two performers in each. One was the champion, and the other the challenger. The panel of four judges would give each performer a rating from one to four stars (later in the series, it became five stars). Studio audiences broke ties.
The show also featured semifinal and championship rounds. In the championship episode, the adult winners of their respective categories went home with a prize of $100,000, while teen and junior contest winners received $10,000.
The original run of the show ended in 1995. Over 12 years, a number of future stars appeared on the show, including Britney Spears, Christina Aguilera, the Backstreet Boys, Destiny's Child, LeAnn Rimes, and Pitbull.
SEE ALSO: OUR FAVORITE TALENT SHOW JUDGES WHO WERE CONTESTANTS ON 'STAR SEARCH'
The Show Returned in 2003
In 2003, after American Idol became a huge phenomenon, a new version of the show premiered on CBS, hosted by Arsenio Hall. The show had three permanent judges and a rotating celebrity panelist. This revival aired for four seasons until 2004.
The first season featured the categories Adult and Junior Singer, Comedy, and Modeling. In the second and third season, Modeling was replaced with Dance. In the final season, Comedy was removed entirely.
Contestants received ratings from the judges, and the audience could also vote for their favorites. At the same time this revival was airing, a German spin-off also aired, although it wasn't as popular as the German version of American Idol.
Notably, American Idol runner-up David Archuleta appeared on the revival season of Star Search. He become the Junior Vocal Champion at just 12 years old. He went on to compete on Season 7 of Idol in 2008, losing to winner David Cook.
Let us know what you feel about this article