'The Masked Singer UK' — WEEK 3: Clues & Spoilers!
NBC/FOX
We're three weeks into The Masked Singer, giving us enough clues to make some accurate guesses as to who are our contestants! Here's a closer look into all the on air clues plus the most popular fan predictions for each contestant left in the competition.
Who is Unicorn?
Clues: Unicorn is flamboyant and a real character on stage and by far one of the most entertaining on the show. The Unicorn is described as a 'show pony' that has 'always stood out from the crowd'. The act also shared that when they were a child they used to 'go on holiday on a private plane'. Unicorn also shared: "I've always been theatrical and tap danced my way through school, so to see my own name up in lights, that was a dream come true.
Guesses: The favourite and by far the most popular guess for Unicorn is John Barrowman. John Barrowman is known for being quite the tap dancer and has done so at many conventions in the past. Although there are no records of John and his family flying on private jets, the wealth that his parents had was evident. Barrowman is openly gay so the rainbow coloured feathers that the Unicorn wears (possibly referencing the LGBT flag) may be a clue in itself.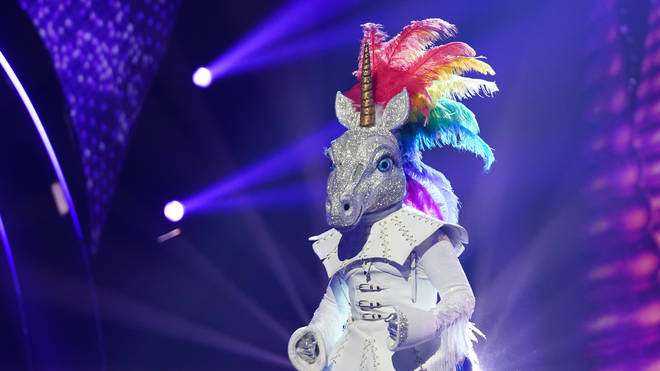 Who is Queen Bee on 'The Masked Singer'?
Clues: Queen Bee has the voice of an angel and brings us to tears every time she hits the stage. Queen Bee's clues state she was 'quite young' when her career began and out of all of her friends, she is the joker in the pack. Later on, it was revealed that Queen Bee has a background in activism and has made 'real change'. The contestant added: "I'm a benevolent Queen and bees only sting when they have to. But don't let that fool you, this bee can sting."
Guesses: Queen Bee stated that she lies 'in the pack', possibly referencing a group she's in. The judges in Week 2 guessed girl group, Little Mix from The X Factor although we suspect Girls Aloud. The majority of fans predict Nicola Roberts and it's no surprise why. Roberts has indeed partnered with famous faces in the political world, even working alongside members of the British parliament to pass laws.
"Roberts had tried sunbeds. But after presenting a BBC Three documentary about the health risks in 2010, she joined the then Labour MP Julie Morgan's campaign to ban under-18s from using them; the law was introduced the following year."

Quote from an article by 'The Guardian' about Julia Roberts
Who is the Duck on 'The Masked Singer'?
Clues: Duck is fun, likable and always up for a challenge. What's not to love?! We know that Duck has 'always been sporty' with their main sports being long distance running and surfing. The contestant said 850,000 people once sang happy birthday to her. Furthermore, she "had the pleasure of singing happy birthday to a true legend".
Guesses: '850,000 people' is a large group of people to have to sing you a happy birthday. To put that into perspective, Duck has had the equivalent of over 8 Michigan stadiums singing happy birthday to her! We suspect she may be referencing her combined social media followers here. Although the judges have guessed stars such as Mel C and Heidi Klum. Neither of them are known for long distance running, at all! We suspect the Duck is indeed Dame Kelly Holmes.
Who is Hedgehog on 'The Masked Singer'?
Clues: Hedgehog is somehow that adorable mystery figure that we can't wait to discover. We love the accent, we love the stage presence, everything about this contestant brings joy every Saturday night! Hedgehog has revealed that they are 'most active at night', they 'died at 8:30 every night' and that he likes to be 'part of a team'. The masked singer also revealed his job is indeed 'on stage'. During their latest VT, a Phantom of the Opera mask can be seen. Got any guesses yet?!
Guesses: It's pretty damn obvious that Hedgehog is working in a theatre production. From his clues about being 'on stage', 'every night' to the props in his VT gesturing to a role in Phantom of the Opera, this MUST be a West End actor! We predict, along with the majority of online viewers that the Hedgehog is Jason Manford. Manford is currently starring as the main lead in the musical, 'Curtains'. Want some more evidence to prove it? During a recent interview on Good Morning Britain, Manford was asked about if he is Hedgehog on The Masked Singer. Even his kids asked him!
"I don't want to spoil the show by saying no but – no. My own kids asked me as well!"

Jason Manford (GMB) on The Masked Singer UK
Who is Monster on 'The Masked Singer'?
Clues: Monster, by far the cutest costume of them all! Is there a possibility a huge A-List celeb in hiding in its costume? Monster has 'feasted on a lot of awards' and has a 'big personality'. The singer also revealed his idol is Tony Hadley.
Guesses: Cee Lo Green, is that you?! Although it would truly be the surprise of the season to see Cee Lo on the UK version, anything can happen! A clue in The Monster's VT saw a US map labelled 'elsewhere'. Fans predict this is referencing Gnarls Barkley's album, 'St. Elsewhere'.
Who is Octopus on 'The Masked Singer'?
Clues: Sea creature meets stage singer! What clues do we have for this fun act? It seems Octopus has experience in the fashion industry and wants to be a 'role model' for young people. Octopus also revealed they are always 'on the go'. They are a big fan of weight training too!
Guesses: We predict Octopus is Courtney Act who took part in the first season of American Idol in 2003. It would be no surprise if it was Courtney seen as she has had talent show experiences in the past.
Who is Tree on 'The Masked Singer'?
Clues: Tree is… not a professional singer. We can assure you, that's a fact! This masked singer gave some pretty big clues. They revealed they are a footballer, that knows they aren't 'pitch perfect' but is doing it for his children. It's not that Tree isn't used to audiences, however. It was said during the VT, that Tree has 'played in front of big crowds before'.
WATCH 'AGT' WINNER MICHAEL GRIMM MAKE AN EMOTIONAL RETURN FOR 'CHAMPIONS'
Guesses: As far as clues go, we haven't seen or heard enough to make some hard guesses. Fan predictions include David Beckham and Chris Kamara.
Who is Foxon 'The Masked Singer'?
Clues: Whoever Fox is, they fit their character perfectly. All we can say, is this masked singer is very unlike the Foxes that rummage through your trash! Fox is 'street smart' and can be found in the East End of London. They also revealed they 'collect teapots'.
Guesses: It's early stages for Fox on the show, so again, there's not much to base our guesses off. Fans have predicted Sam Fox and Denise Van Outen.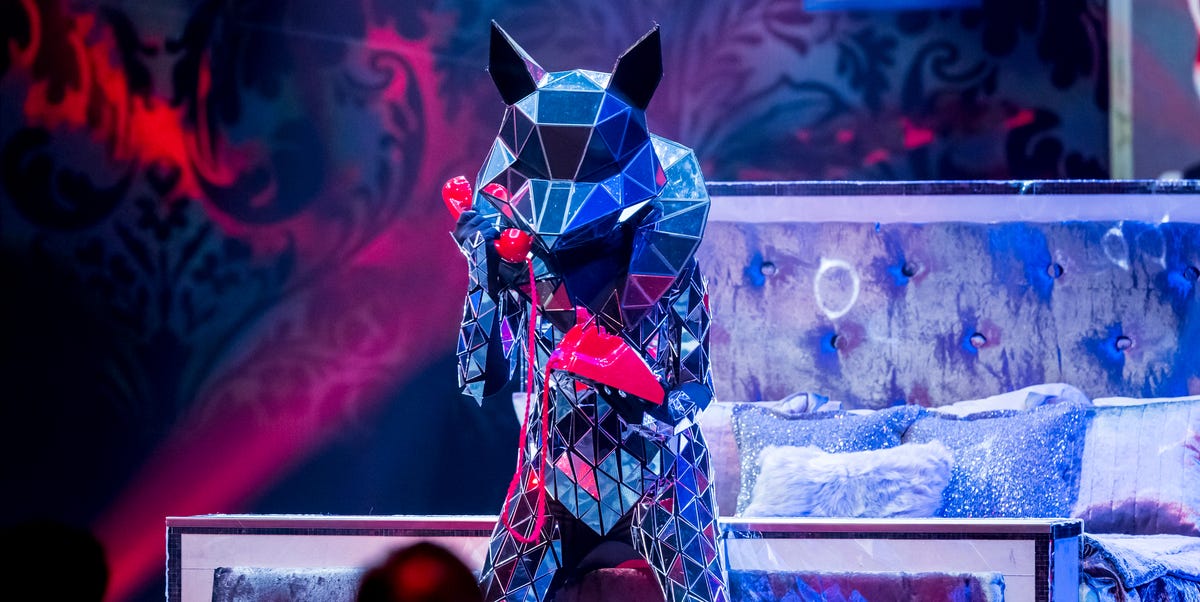 The Masked Singer UK returns this Saturday on ITV. Watch all the episodes, so far on demand HERE.
Let us know what you feel about this article