Grimes Is Suing Elon Musk Over Their Children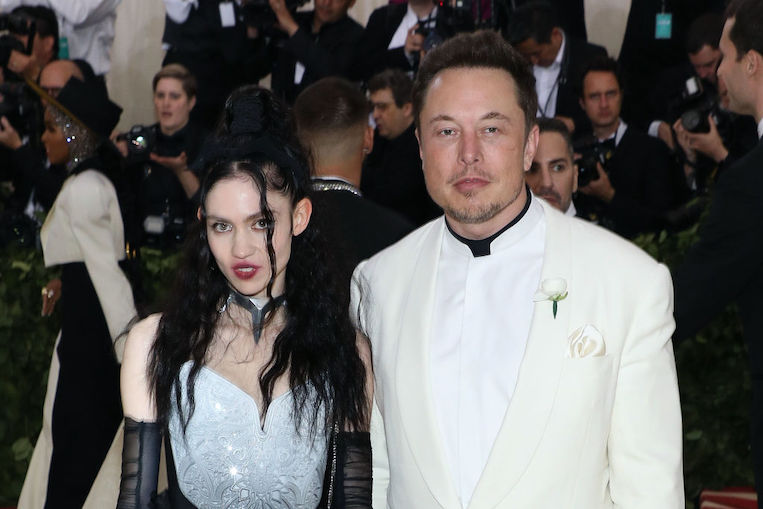 Photo by Taylor Hill/Getty Images
Grimes (whose legal name is Claire Boucher) has reportedly sued Elon Musk over the three children they share. The singer apparently filed a "petition to establish parental relationship" last week.
Grimes Sues Elon Musk Over Their Children
According to the San Francisco Standard, Grimes filed the petition on September 29, requesting a court order which identifies a child's legal parents. Family attorney Deborah Dubroff told the outlet that this petition is typically filed along with demands for custody or child support.
However, the standard reports that there were no filings for child support or custody as of Monday. Grimes and Musk have three children together — X Æ A-Xii, Exa Dark Sideræl Musk, and Tau Techno Mechanicus.
In September, Grimes made headlines when she posted a tweet to Musk biographer Walter Isaacson asking him to "tell Elon to let me see my son or plz respond to my lawyer." At the time, it was believed that Grimes was referring to her son X. However, it was later revealed that she and Musk had welcomed a third child together.
SEE ALSO: GRIMES SHARES PERSONAL EXPERIENCE OF PRIVACY INVASION BY ELON MUSK DURING C-SECTION
Names of Elon Musk and Grimes' three kids:

X Æ A-Xii
Exa Dark Sideræl Musk
Techno Mechanicus pic.twitter.com/Ggmgbs5HAY

— Pop Base (@PopBase) September 9, 2023
The Singer Later Apologized for Her Tweet
Grimes' tweet to Isaacson also called out Shivon Zilis, with whom Musk shares twins. She asked Zilis to "unblock me," adding of the twins, "I have never even been allowed to see a photo of these children until this moment, despite this situation utterly ripping my family apart."
The singer later posted an update after deleting the original tweet, saying she had spoken to Zilis. She wrote, "We respect each other a lot and we're excited to become friends and have the kids grow up together."
She apologized for her response to Isaacson, calling it "a very gut level reaction to a thing that has been very hard for me." Grimes didn't mention her request to see her son, although she did write, "I wish I could show u how cute little Techno is."
Let us know what you feel about this article