Grimes Begs Ex Elon Musk in Now-Deleted Tweet: 'Let Me See My Son'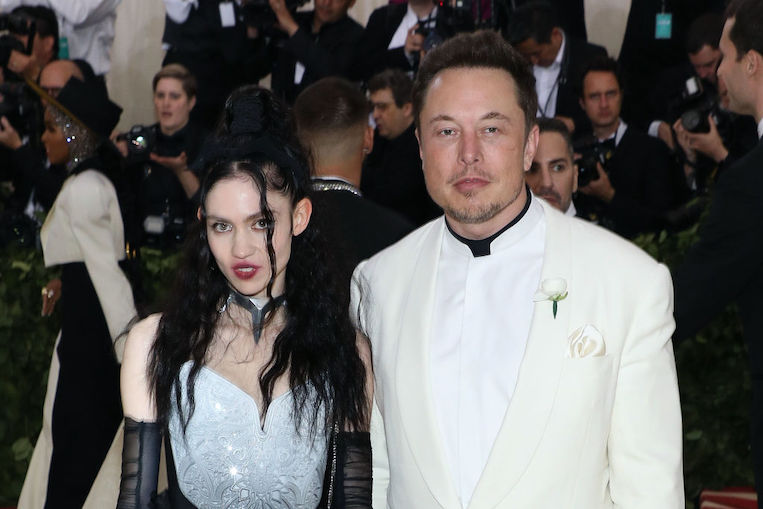 Photo by Taylor Hill/Getty Images
Canadian singer-songwriter Grimes has seemingly revealed her co-parenting dynamic with billionaire Elon Musk. In a since-deleted tweet, the musician begs Musk to allow her to see their three-year-old son X.
Grimes Appears to Accuse Elon Musk of "Ripping My Family Apart"
Grimes appears to have not been connected with her son recently, and it may be because of her stained relationship with Musk. Screenshots from Thursday morning showed that the "Shinigami Eyes" singer was demanding the billionaire to see her firstborn.
The screen capture reveals that Grimes replied to Musk's biographer Walter Isaacson after he quote tweeted his Time Magazine article about Tesla executive. Grimes also stated that the mother of Musk's twins, Shivon Zilis, has blocked her on Twitter.
"Tell Shivon to unblock me and tell Elon to let me see my son or plz respond to my lawyer. I have never even been allowed to see a photo of these children until this moment, despite the situation utterly ripping my family apart," she wrote.
The Times Magazine article featured an image of Musk with the Neuralink director and the twins, Strider and Azure. For those who many not know, the twins were born in November 2021 weeks after Musk and Grimes welcomed their second child, Exa Dark Sideræl, via surrogate.
Neither Grimes nor Musk has clarified the issue yet. However, as some internet users believe the speculations to be true, the billionaire has been receiving online hate since the tweet surfaced.
The Former Pair Had a Complicated Romance
It's no secret that Grimes and Musk have had a complex and confusing relationship over the years. The two began dating in April 2018, attracting internet traction when they made a red carpet debut at the Met Gala.
The pair had an on-again off-again romance before they had son X AE A-XII in May 2020. In September 2021, Mush revealed that he and Grimes broke up, but were on great terms.
"We are semi-separated but still love each other, see each other frequently and are on great terms," he said.
In December 2021, the two welcomed their second child, Y, via surrogate. Grimes subsequently confirmed that they were back together, and then revealed that they have broken up again.
Let us know what you feel about this article