Maks Chmerkovskiy Opens Up About The Challenges He Faces With Wife Peta Murgatroyd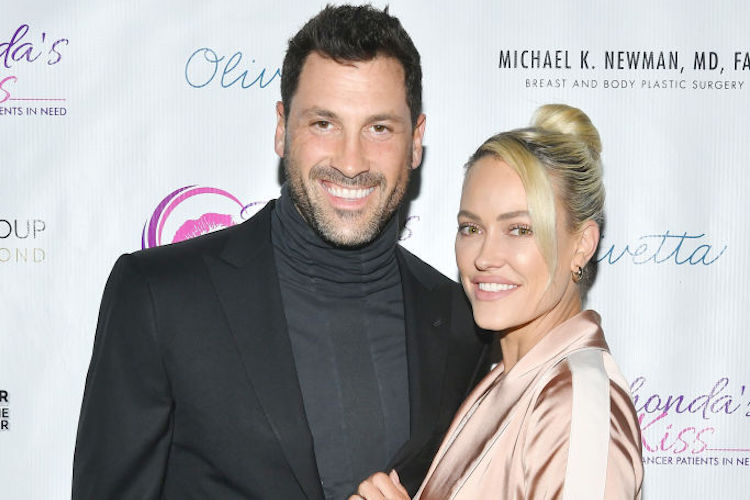 Photo by Amy Sussman/Getty Images
Maks Chmerkovskiy recently joined Cheryl Burke on her podcast, Sex, Lies, and Spray Tans. In this candid conversation, Chmerkovskiy delved into some personal and heartwarming topics, providing insights into his life, relationships, and his journey into parenthood.
Maks Chmerkovskiy Talks About Family Resilience Amid Challenges
In the interview, Chmerkovskiy discussed the challenges he and his wife, Peta Murgatroyd, face in their relationship, including struggles with infertility and the emotional toll it took on them. He emphasizes the importance of open communication and how their bond improved through these difficulties, serving as an inspiration for couples facing similar challenges.
One of the most striking aspects of Chmerkovskiy's conversation with Burke was the resilience and strength displayed by his family, especially during challenging times. Chmerkovskiy shared how he and his wife, Murgatroyd, faced difficulties on their path to parenthood, and the emotional toll it took on them.
He opened up about the struggles they endured, highlighting the importance of open communication and unwavering support within their relationship. Chmerkovskiy and Murgatroyd's ability to weather these storms together ultimately strengthened their bond, proving that even during the most trying times, love and determination can prevail.
Chmerkovskiy's story reminds us that relationships, no matter how high-profile or public, require effort, understanding, and resilience. It shows the power of love and understanding when facing life's challenges head-on.
Maks Chmerkovskiy Opens Up About Parenting
Another aspect of Chmerkovskiy's conversation with Burke revolved around parenting and the choices they make for their children. As parents, they both talked about the idea of whether they would introduce their kids to the world of dance and the arts. Chmerkovskiy shared his perspective on exposing his son to various activities and letting him discover his interests.
His approach to parenting shows a desire to provide his child with a good upbringing. He detailed that his choices aren't dictated by parental expectations but are instead influenced by the child's own inclinations and passions.
Chmerkovskiy also touched on the idea of nurturing young talent, emphasizing the importance to allow children to explore their interests and hobbies. While he and Murgatroyd are accomplished dancers, they recognize that their son's path may differ, and they are open to supporting his unique journey.
Let us know what you feel about this article