Laugh Out Loud With 'America's Got Talent' Star Samuel J. Comroe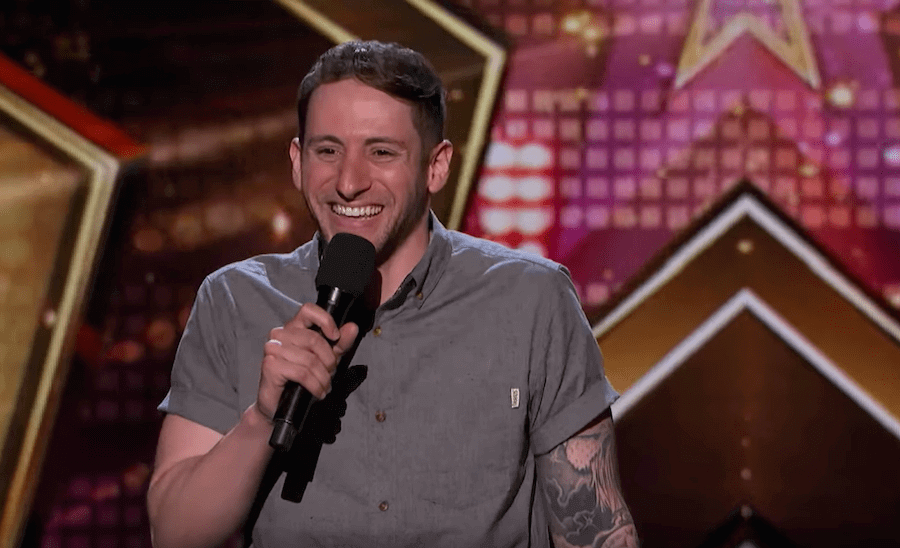 NBC
Samuel J. Comroe shot to superstardom during his America's Got Talent Season 13 takeover. The comedian pulled no punches when it came to his comedy routine. Throughout his season the judges and viewers fell in love with his ability to make serious matters into a hilarious bit. The Los Angeles native has since established himself as one of the most popular stand-up comedians that ever graced the America's Got Talent stage.
Samuel Before 'America's Got Talent'
The young comedian was already establishing a name for himself before he made it to one of the biggest stages in the world. Samuel won Ricky Gervais's Just Sayin App comedy contest. With his win Samuel was able to make his late night talk show debut on The Conan O'Brien Show. The performer also guest starred on BET's Real Husbands of Hollywood.
He Has a Comedy Special
In 2017 Samuel wrote his own half-hour comedy special. Samuel J. Comroe Presents: Normal Behavior was filmed at the Ice House Comedy Club in Pasadena, CA. From growing up with Tourettes to solutions for gun control, no topic was off limits for the comedian. His special is approaching close to one million views on YouTube.
Samuel Knows How to Make Lemonade Out of Lemons.
At the age of six Samuel was diagnosed with Tourette syndrome. While the condition has been a struggle, it's also provided him with a lot of material for his stand-up sets. The comedian was open right from the start during his audition. All three judges voted yes to send Samuel through to the next round.
'America's Got Talent'
Samuel says all he loves to do is comedy. Throughout his season on America's Got Talent, the comedian showed his unwavering passion. He was able to connect with the audience and often received standing ovations from the judges. Samuel finished in fourth place on Season 13. He is the third-highest placing comedian in the show's history. Samuel also appeared on America's Got Talent: Champions, but was eliminated during the preliminary round.
Samuel Once Had the Cops Called During His Comedy Set
The comedian performed at Houston Baptist University in 2018. The conservative college was hoping for a PG comedy routine but that never is the case with most comedians. A woman in charge first asked Samuel not to curse during his routine. When it was time for Samuel's Q&A portion of the show, a student asked him a question about his sex life living with Tourette syndrome. The woman in charge tried to stop Samuel from answering, and proceeded to call the cops. The exchange left for a memorable story.
Samuel On Tour
Samuel continues to tour across the country. His comedy career has taken off since his days on America's Got Talent. The comedian performs in over 100 clubs and colleges a year. Recently Samuel was featured on All Def Digital's Comedy Originals. He also embarked on a comedy tour with fellow America's Got Talent alum Drew Lynch. Both comedians played into their disabilities, Drew has a stutter, for their Preferred Parking tour.
Let us know what you feel about this article