How To Audition For 'I Can See Your Voice' — What You Need To Know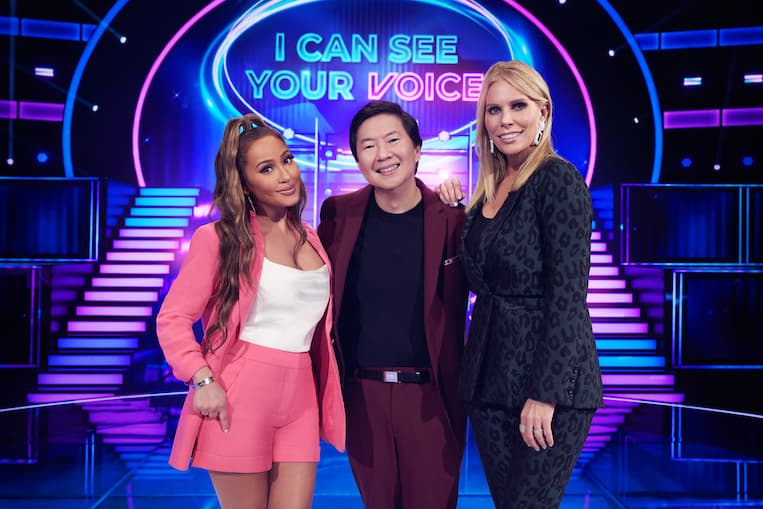 Photo by: Michael Becker / FOX
Here's the catch: You can be a terrible singer and still win a substantial grand prize. Hence, if you think you've got what it takes to be a part of the I Can See Your Voice Season 3 cast, then keep reading because we are here to help.
With the tricky yet comedic series being aired in the country for two seasons, I Can See Your Voice is once again set for another year of music guessing game. For more information on how to audition, we prepared a guide below.
How to Audition for I Can See Your Voice
Before considering to audition, it is significant to equip oneself with the basic eligibility requirements of the game show's upcoming season. Firstly, you must be at least 18 years of age. Secondly, you must be a citizen of United States of America or a permanent resident of the country. Lastly, all the information the you shall fill in the prescribed form must be genuine and true.
If you qualify under these three basic rules, then you have a chance to belong to the top-rated show.
To know more application details, be sure to follow Fox and The Casting Collective on their social media accounts.
Where Do You See Yourself Fit In I Can See Your Voice?
One important thing to decide on is the role you want to play in the game show. Do you want to be a contestant, a pop culture guru, a secret voice, or you simply want to nominate a singer? Proceed to the next step if you're sure of your category.
Within the website registrar, you're able to decide if you want to showcase your talent, guess who the real singer is, or if you're simply a pop culture guru. Each position will feature a different set of eligibility questions, since the roles are so different.
Finally, if you know someone who has the talent to be a secret star, you may also nominate them to be apart of the show. This is a fun added element that will surely add an American Idol-esque aspect to the competition.
What Personal Details Do You Need To Disclose?
I Can See Your Voice has a lot in store for everyone. The first essentially asks for the auditionee's age. After that portion is cleared, terms and conditions along with the eligibility requirements will appear for agreement.
Below that is a form where you will fill out all the basic information. It mostly requires the auditionee to type their full name, date of birth, phone number social media accounts, and other necessary details. Also, prepare photo of yourself, high definition if possible.
The casting team wants to make sure that there will be no conflicts should you be accepted in the show. Hence, be honest with your vaccination status and upcoming errands.
Give yourself ample time to ensure that all the information you have written are accurate and official. Double check all the details before clicking submit.
How Do You Submit a Talent Video?
If you wish to apply in either good or bad singer category, you will be asked to record a total of three videos: two videos of you singing or singing badly and one which shows you lip syncing.
The Casting Collective demands that the video must be filmed horizontally. Furthermore, it must be done with no mics, props or faking a mic with your hand. The form also specifically states that your background must be clear and not distracting.
If you wish to nominate a secret star, look for two pre-existing singing videos of that person.
Meanwhile, if your audition is on the pop culture guru category, you simply have to film a 60-second video or less telling why you will be the best choice for the show.
I Can See Your Voice audition form allows you to state your hobbies and other fun facts about yourself, so do not be shy to show your quirky side. While you aim to make it to the cut, do not forget to be genuine with your answers.
All the guidelines above are only the fast facts for I Can See Your Voice auditions. For the complete details, head over to their official website.
Let us know what you feel about this article