Grace VanderWaal Teases Upcoming Career Plans, Leaves Fans on The Edge of Their Seat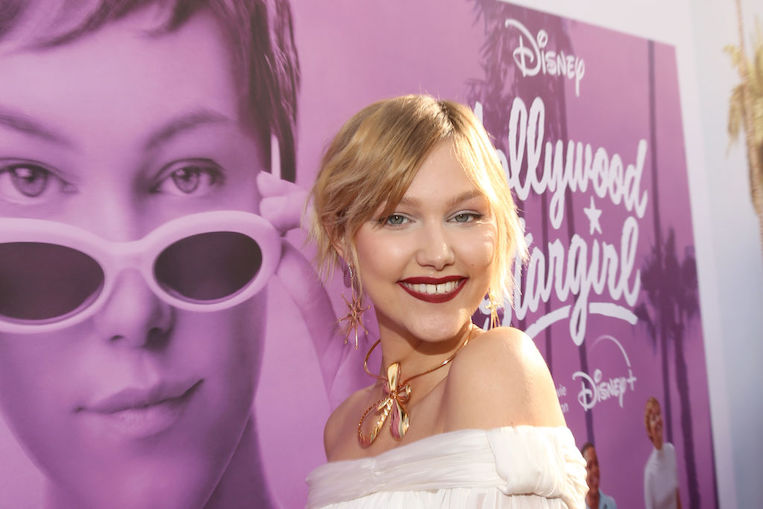 Photo by Jesse Grant/Getty Images for Disney
Grace VanderWaal has been a household name since she won the eleventh season of America's Got Talent back in 2016. Her unique voice and talent on the ukulele captured the hearts of audiences around the world, and since then, VanderWaal has been building a successful career in music and acting.
Grace VanderWaal Teased Fans About Her Future Plans
Recently, VanderWaal teased fans on Instagram with news of a new project in the works. She posted a series of photos in a denim jumpsuit and a bright red clutch, with the caption, "Making plans can't wait to tell you."
Fans are already speculating that this could mean a new album or a new single, and they can hardly wait to hear what the talented musician has in store for them. Her unique style and individuality have endeared her to millions, and her upcoming project is sure to be just as memorable as her previous work.
VanderWaal's journey on AGT was an iconic moment for the show, with her original song, "I Don't Know My Name," earning her a Golden Buzzer from Howie Mandel. Simon Cowell, one of the show's toughest judges, expressed his admiration for her performance, stating that it was the moment when AGT became cool.
VanderWaal's career trajectory since AGT has been nothing short of impressive. Fans are excited to see what she has in store with her new project, and it's clear that she has already made a significant impact on the music industry.
Grace VanderWaal's Unique Style, Songwriting Abilities
Since winning, she has released one full album and two EPs, showcasing her growth as a musician and songwriter. VanderWaal has captured the hearts of fans around the world with her unique voice, talent on the ukulele, and heartfelt songwriting.
Her debut EP, Perfectly Imperfect, was released later that same year, featuring five tracks, including the popular single "I Don't Know My Name." The EP showcases VanderWaal's raw talent and authenticity, with personal and relatable lyrics that resonate with listeners of all ages.
Her debut album, Just the Beginning, was released in 2017 and features 12 tracks, including the popular singles "Moonlight," and "Sick of Being Told." Critics acclaimed the album, with Rolling Stone describing it as a "winning first album" and praising VanderWaal's songwriting abilities.
Aside from her music, critics have also commended VanderWaal for her live performances, which frequently showcase her distinctive ukulele playing and commanding vocals. She has toured extensively throughout the United States and Europe, and has performed at major music festivals such as Lollapalooza and Coachella.
Let us know what you feel about this article