'American Idol' Star Leah Marlene Seeks Openers for North American Tour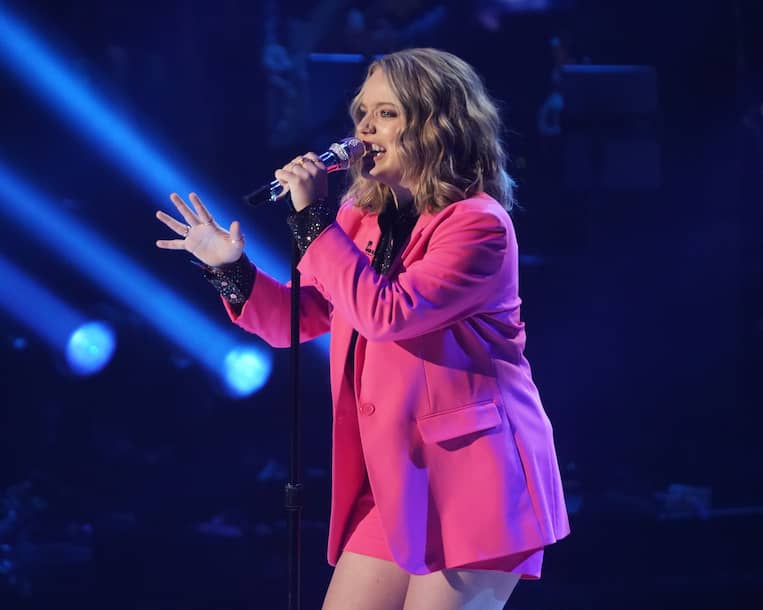 Photo by: ABC/Eric McCandless
American Idol star Leah Marlene is now looking for openers for her upcoming tour. After announcing her tour, she posted a variety of different Instagram Reels to promote the opening. Within each video she shares details about the tour, as well as her enthusiasm about bringing her music to fans.
Leah Marlene is Looking For Openers For Her Tour
Marlene's dedication to uplifting emerging artists is a reflection of her own journey in the music industry. She has been working tirelessly to build her career and hone her craft, and her perseverance has since paid off in the form of a dedicated fanbase and critical acclaim.
In the video, Marlene announced that she's looking for artists to join her on the tour as openers while dancing to the tune of Michael Jackson's "Workin' Day and Night." She included the locations of the shows where she needs openers, while at the same time providing a platform for underrepresented voices in the music industry.
Fans and aspiring musicians alike are thrilled about the opportunity to join Marlene on tour and then showcase their talent to a wider audience. The comment section became flooded with aspiring musicians and performers with a decent following alike. A link posted on Marlene's Instagram bio which allows her followers to apply to be an opener for one of her concerts. Submissions of applications on Marlene's website will close on March 1, 2023.
Leah Marlene's Highly Anticipated North American Tour
Marlene's unique style and powerful voice have earned her a growing fan base, and her upcoming tour is eagerly anticipated by her fans. Her North American tour which will kick off in April 2023, will cover several locations in the United States and Canada, including the Great Smoky Mountains Heritage Center in Tennessee, Eddie's Attic in Georgia, and the Horseshoe Tavern in Toronto, Canada.
The tour promises to be an unforgettable experience for Marlene's fans, and the ticket prices are affordable for all. Ticket prices typically range from $25 to $40 USD depending on the seating and event. Fans can purchase tickets for the tour through Marlene's official website or through the individual venue's website.
Marlene's music is a blend of country, folk, and blues, with a touch of pop sensibility. Her lyrics are introspective, often exploring themes of love, loss, and also self-discovery. Marlene's soulful performances are surely going to captivate audiences across the continent.
Let us know what you feel about this article