5 Most Shocking 'The Masked Dancer' Reveals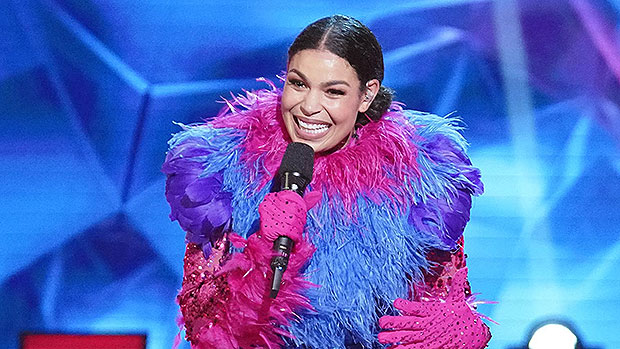 Fox
Last year, viewers enjoyed the first season of The Masked Dancer, a spin-off of The Masked Singer in which celebrities perform dance routines in crazy costumes that hide their identities. Ten celebrities competed, with gymnast Gabby Douglas (aka Cotton Candy) being named the winner.
But before the final celebrity was unmasked, there were some pretty shocking reveals. Some were stars we never would have expected to see, while others were trained dancers who somehow didn't win the show. Let's take a look at a few examples.
1. Bill Nye
Bill Nye the Science Guy turned out to be under the Ice Cube mask, as correctly guessed by judge Ken Jeong. The Masked Dancer wasn't even his first celebrity dancing competition. He actually performed in Season 17 of Dancing with the Stars, finishing in 11th place.
Who would have expected him to try dancing on television again? "I love to dance!" Nye announced after his identity was revealed. "It may not have been obvious, but I do love to dance."
2. Elizabeth Smart
The judges and audience were shocked when Moth was unmasked to be activist and author Elizabeth Smart, who survived a kidnapping at the age of 14. Brian Austin Green was the only judge to correctly guess who was under the mask. Smart isn't the type of celebrity we're used to seeing on these shows.
Smart teared up as she shared her reason for entering the competition, explaining that her grandmother recently passed away. Smart described her as "so much fun" and said she thought to herself, "I live a pretty serious life, and I'm gonna take this opportunity and just have fun."
3. Jordin Sparks
Sparks is best known for winning Season 6 of American Idol, but she showed off her best dance moves as Exotic Bird. Both Paula Abdul and Ashley Tisdale correctly guessed who was under the mask. What made this reveal so special is that it reunited Sparks with Abdul, who judged her on Idol.
"They told me that you were gonna be on here, and I was like, 'Paula knows me. She knows,'" Sparks revealed after her unmasking. She said she loves to dance but never thought she would be able to do it on stage like she was able to on the show.
SEE ALSO: ASHLEY TISDALE IS DOWN FOR ANOTHER SEASON OF 'THE MASKED DANCER'
4. Mackenzie Ziegler
Tulip made it to the finale of The Masked Dancer with her impressive moves. What made her reveal as Mackenzie Ziegler so shocking is that she only finished in third place despite being a professional dancer. Mackenzie appeared on Dance Moms with her older sister Maddie.
Tisdale was the only judge to correctly guess Mackenzie's identity. Mackenzie said the experience was "so fun," adding that she "gained more confidence" performing on the show. She called it "the best thing I've ever done."
5. Maksim Chmerkovskiy
It turned out that not one, but two professional dancers competed in the finale without winning the show. Sloth came in second place and was revealed to be none other than Dancing with the Stars pro Maksim Chmerkovskiy. Green and Abdul both correctly guessed it was him.
Chmerkovskiy said the show was "unlike anything that I've ever experienced." Green also revealed that the pair had recently seen each other at dinner, and he "had no idea" Chmerkovskiy was on the show. That's some good secret-keeping.
Let us know what you feel about this article