You be the Judge: Is Ariana Grande a Good Fit for 'The Voice'?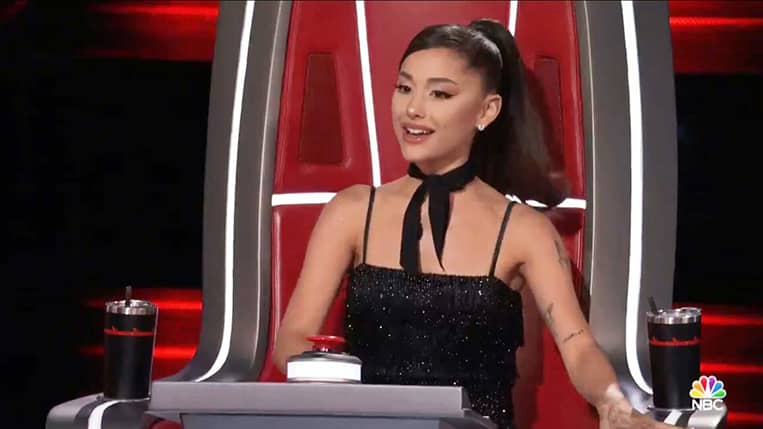 NBC
The Voice battle rounds are officially over and let's just say it was a little rough for Ariana Grande. She definitely enjoyed the idea of this show a lot more before she realized she would have to choose winners among her team. We've seen this singer cry for a bunch of different reasons, but we never thought her love of her team on The Voice would be one of them. Half way through the season, how is the new coach doing?
Promotions for this season weren't kidding when they said Grande was "Hopelessly Devoted" to her team. She is individually devoted to each of her singers and it really shows. We knew this pop star would quickly become attached to her team based off how caring she is known to be.
"I literally talked to my therapist about this," Grande said in tears after her first battle.
Personally, it broke my heart to see her cry like this. It was clear that deciding the winners of these battles was extremely tough for the superstar. We saw her get emotional on stage multiple times throughout the battle rounds, so we can only imagine how emotional she'll get in the knockout rounds and further into the competition.
Ariana Grande Balled Her Eyes Out after Big Performance
One of Grande's most overwhelming moments as a coach so far came after Bella DeNapoli and Katie Rae battled for Team Ariana. They worked together with their coach and advisor Kristin Chenoweth to learn "No More Tears (Enough is Enough)" by Donna Summer and Barbra Streisand. These ladies performed this song so well that their coach was in tears by the middle of the song.
Each coach complimented both the singers and Grande for the amazing performance. As the coach continued to cry, Bella was seen drying her own tears. It was an extremely emotional moment when Grande announced Katie Rae as the winner of the battle through tears.
The coach shared that this song holds a lot of memories for her. She and her mom sing it together, so it hit a bit harder for her. Not to mention, Grande has literally performed this song with Barbra Streisand.
Grande considered this match up a painstaking and tough decision, but she couldn't say goodbye to one of her singers so soon. Grande used her one save on Bella.
Although this performance was sure to leave Grande with "No Tears Left to Cry," she went on to get emotional two more times in the battle rounds. In these rounds, it was clear that Grande feels connected to her team by the way she reacted to their eliminations. I will say she took some eliminations better than others, but I fully expect her to cry when both Bella and Katie are up for elimination again.
Grande is such a passionate person that I fully expect to see her continue to get attached to her singers on The Voice. Passion and commitment are definitely qualities needed in a successful coach, but will it be enough to take Team Ariana all the way to the end?
Let us know what you feel about this article