Who's Performing On The 'AGT' Results Show This Week?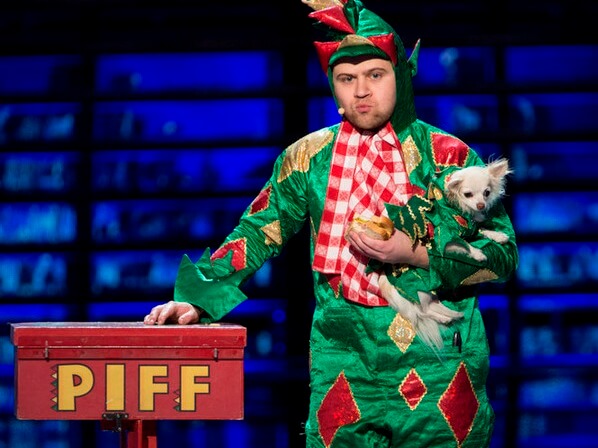 NBC
Who's performing on the AGT results show this week? There are a few very exciting performances to look forward to, in addition to finding out which of Tuesday's semifinals acts made it through to the finals.
We'll get to see performances from two beloved Got Talent acts of the past, as well as a possible illusion from one of the world's most famous magicians. Read on to find out more.
'AGT' Results: Who's Performing?
Piff The Magic Dragon
This funny magician competed in Season 10 of America's Got Talent, making it to the finals. He later returned for AGT: The Champions. Viewers fell in love with him and his little dog Mr. Piffles. "Oh God are they going to make me lose again?" Piff joked on Instagram about his return performance. He asked fans to tune in "to find out if I can regain some dignity."
RELATED: 'AGT' WILDCARDS ANNOUNCED AND FANS ARE DISAPPOINTED WITH ONE OF THEM
Ndlovu Youth Choir
This choir from South Africa made it to the Top 10 in Season 14 of America's Got Talent. Last week, they shared that they would be performing during the AGT results show. However, they later posted that their performance had been postponed to this week. Hopefully everything works out and we get to see them this time.
RELATED: SOUTH AFRICAN NDLOVU YOUTH CHOIR HAVE 'AGT' JUDGES ON THEIR FEET [VIDEO]
David Copperfield
Although he hasn't posted about it on social media, word on the street is that this legendary magician will appear on Wednesday's AGT results show. It wouldn't be his first time on the show. He performed on America's Got Talent several years ago, showing off a trick that had the audience gasping. He's known for huge illusions like making the Statue of Liberty disappear. What might he have up his sleeve this time?
Let us know what you feel about this article