What is 'X Factor UK' Star Cher Lloyd Up To In 2022?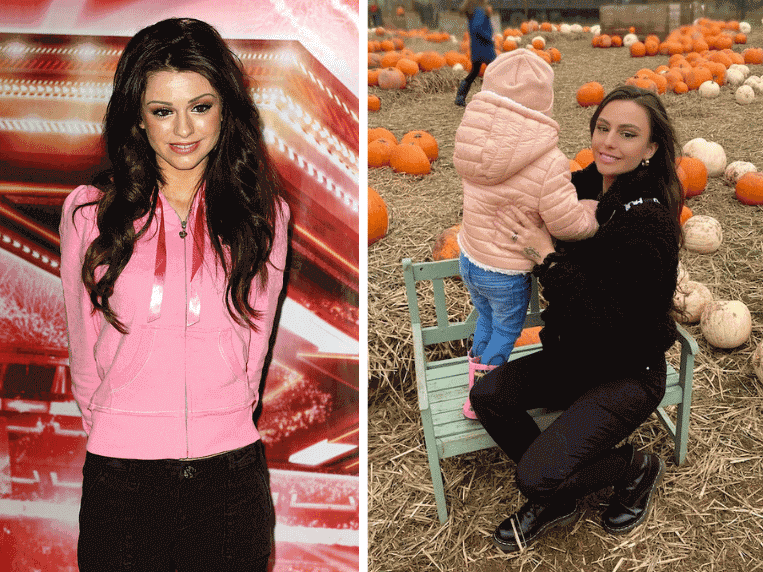 Photo by Mike Marsland/WireImage, Cher Lloyd via Twitter
Cher Lloyd gained recognition during her time on The X Factor UK in 2010. The singer later gained worldwide popularity with her hit song, "Want U Back." Here's everything Lloyd has done since her time on The X Factor completed.
The world first met Cher Lloyd at 16 years old on The X Factor, when she sang "Turn My Swag On" by Soulja Boy and Keri Hilson. She immediately stood out in the competition due to her unique R&B style. Throughout the competition she sang other songs including "Vida la Vida," "Stay," "No Diggity," and more.
Lloyd was mentored by Cheryl Chloe and made it all the way to the final as part of the girls category. She finished in fourth place behind third place winner One Direction, runner up Rebecca Ferguson, and winner Matt Cardle.
Cher Lloyd Battles Diva Rumors
Even though Lloyd had great talent on The X Factor UK, she became labeled as "the most hated teen" in Britain due to her diva attitude. Rumors related to her attitude include having a meltdown over her X Factor outfit, pulling out of a movie premiere last minute, and more. The most public instance of Lloyd's "diva attitude" was when she was eliminated in the first round of The X Factor final.
After her elimination, she clashed with her mentor, who she accused of abandoning her. At the time, she publicly stated that she would be more likely to win the lottery than catch up with her mentor. Later, Lloyd made comments implying that her mentor used autotune in each of her performances. Although she clarified that's not what she meant, the mentor ultimately shaded her on social media.
It's reportedly taken the singer several years to bounce back from this terrible title. In a 2012 interview, the singer acknowledged the nickname, explaining that she was "too young and foolish" at the time of the show.
"Part of me was trying to show I was strong enough to do it, and then I think it all got too much for me," she said. "I was angry with the way I was being edited and because of that I turned into this horrible person, with a terrible attitude."
Reports state that Lloyd and her mentor have since made up.
Her Fame Following The X Factor UK
Following The X Factor UK, Lloyd signed to Simon Cowell's label, Syco records. Shortly after, she released her first single, "Swagger Jagger," which peaked at No. 4 on the UK singles chart. In November 2011, she released her debut album, Sticks + Stones. In 2011, Lloyd signed a record deal with L.A. Reid to Epic Records in the United States. She then released a solo version of her song "Want U Back." This single catapulted on the Billboard Hot 100 chart, peaking at No. 12. Soon after, she released Sticks + Stones in both the United States and Australia.
Lloyd was on top of the world as one of the biggest up and coming stars of the generation. She appeared on Big Time Rush, toured with Fifth Harmony, and more. In 2013, Lloyd confirmed that she left Syco Records due to creative differences with Simon Cowell, soon after she was dropped from Epic Records in 2014. After this, Lloyd went dark on all social media.
Why Did She Leave Social Media?
Turns out, while she was on top of the world, she had met and fallen in love with London hairdresser Craig Monk. The couple tied the knot after less than a year of dating in a secret ceremony in November 2013. Lloyd was 20 years old when she wed. They began their new life together in the United States, before relocating back to the UK. The couple welcomed their first child together in May 2018.
Lloyd returned to music in 2016 with an apology video. Within the video she promised new music for her fans. In July 2016, she released her next single "Activated." By May 2017, she was signed to the label ie:music. Since Lloyd's return to music, she's released aout two songs a year. Her most recent release was "Baddest" in 2021.
It appears that Lloyd continues to live her life happily in 2022, despite her rough rise to fame in 2010. Even though Lloyd isn't extremely active on her social media, she does share an occasional selfie, or picture of her family. In present day, Lloyd is 29 years old, a mother, wife, and the beloved singer of "Want U Back."
Let us know what you feel about this article