The Hits and Flops of 'X Factor,' When Will It Return?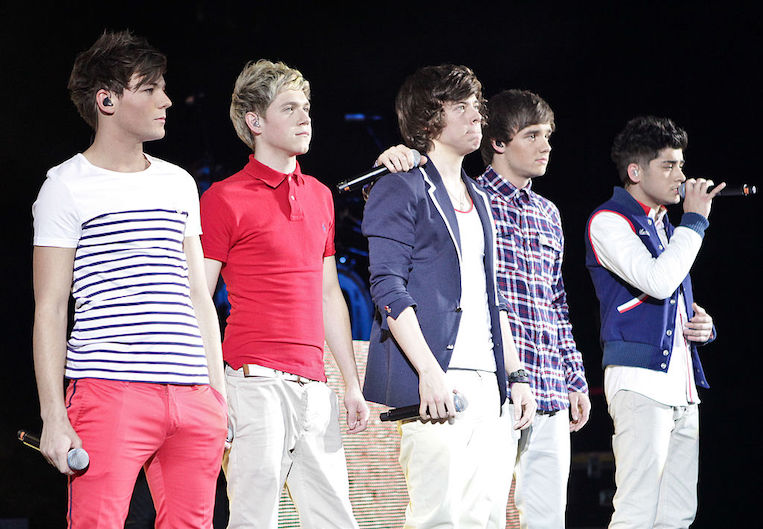 Photo by Christie Goodwin/Redferns
Back in the early 2000s, The X Factor was one of the reality shows that the world cannot help but look forward to every weekend. Today, the series has seemingly been grown out of time.
Let's look back at how The X Factor rose to fame and eventually lost its shine throughout the years. How did this show become the international success it once was, and what happened?
The X Factor Was Revolutionary Entertainment
Springing from his commitment as a judge in Pop Idol, music mogul Simon Cowell was the one who created The X Factor's format. The reality series started airing in 2004 after Cowell secured the right to broadcast it on television.
The X Factor failed to catch the waves during its first season, falling behind Strictly Come Dancing. However, when the second season premiered, it eventually attracted an average of eight million viewers, followed by greater figures in the following years.
Admittedly, it wasn't hard to identify why The X Factor became a hit show at the time. For aspiring artists, the show provided wider access to fame. For its avid viewers, it gave them a sense of control and pride through public voting. The public loves the idea that they get to root for a talent and dictate their destiny at the same time. But really, what kind of X Factor does The X Factor have at the time?
In 2004, people had less options for entertainment. Back then, television didn't have to compete against YouTube and TikTok for entertainment. Since decades ago weren't so digitally advanced, The X Factor was a revolutionary reality show.
It Faced Controversies, Heavy Backlash
When it comes to discovering talents, The X Factor had a pretty good success rate. Harry Styles, Camila Cabello, Leona Lewis, James Arthur, and Little Mix all came from this series. They are perhaps enough evidence that there's a lot in store after one audition in The X Factor.
However, not all were pleased by its system. Despite its cultural power, The X Factor wasn't spared from numerous criticisms. Several people accused the show of undue commercialization which they regard to be defeating the show's genuine purpose.
Some believed that auditionees were badly treated and that a number of scenes were rather scripted. Additionally, the public blamed the show for phone line disruptions and allegedly manipulated results.
Will The X Factor Come Back?
After airing 445 episodes for 17 years, The X Factor has been cancelled on television, with the last season broadcasted in 2018. In February 2020, it was revealed that the UK series would take a break that year, but people could expect its return in 2021. Yet until now, there seems to be no concrete guarantee about its comeback.
This November, Cowell said that The X Factor would likely grace our screens again in 2024. Nonetheless, he poses one condition.
"I would only do it again if we could go back to where the show started — if we could find some great people and create those TV moments that live forever," he said.
There may be a possibility, but nothing is for sure at the moment. If it will do come back, we're yet to see if The X Factor can redeem itself after its bad publicity.
Let us know what you feel about this article