'So You Think You Can Dance' Judge Stephen 'tWitch' Boss Dead by Suicide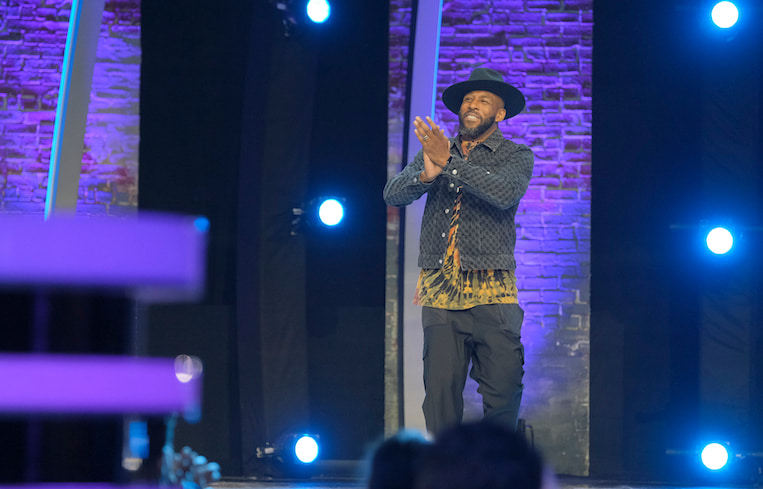 CR: Adam Rose/FOX
On Wednesday, December 14, it was announced that beloved So You Think You Can Dance alum turned judge Stephen 'tWitch' Boss passed away. It has been reported that the cause of death was by to suicide.
At this time, it's been revealed that Boss's wife, Allison Holker ran into a Los Angeles Police Department station on Tuesday, December 13. It's said that she was frantic, because Boss had left home without his car, which "wasn't like him."
According to the news outlet, a short time after Holker's report, the police got a call for a shooting at a Los Angeles hotel. Once at the scene, they found Boss, dead from an apparent "self-inflicted gunshot wound."
Allison Holker Confirms Stephen 'tWitch' Boss's Death
Holker confirmed his death in a statement to People, saying "It is with the heaviest of hearts that I have to share my husband Stephen has left us."
"Stephen lit up every room he stepped into. He valued family, friends and community above all else and leading with love and light was everything to him," she said. "He was the backbone of our family, the best husband and father, and an inspiration to his fans."
"To say he left a legacy would be an understatement, and his positive impact will continue to be felt," she said. "I am certain there won't be a day that goes by that we won't honor his memory. We ask for privacy during this difficult time for myself and especially for our three children."
She finished the statement out saying, "Stephen, we love you, we miss you, and I will always save the last dance for you."
A few days before Boss's death, he and Holker celebrated their ninth year of marriage via social media. For those who don't know, Holker is a fellow So You Think You Can Dance alum. Together, they have three children, Weslie Renae Boss, Maddox Laurel Boss, and Zaia Boss.
Remembering Stephen 'tWitch' Boss
Boss left quite the legacy on not only the dance world but the television world. Boss's career truly began in 2003 with The Wade Robson Project and Star Search, where he placed third and second respectively. These projects were only the beginning for the dancer, they prepared him for the opportunity of the time, So You Think You Can Dance.
He truly rose to fame in 2008 when he won runner up on So You Think You Can Dance. His most notable dance of the season was a Contemporary piece choreographed by Mia Michaels. After Boss and Katee Shean's performance on the show, the choreography was nominated for a Primetime Emmy Award.
Soon after competing on So You Think You Can Dance, Boss found his place in entertainment as Ellen DeGeneres's DJ. He worked on the series from April 2014 until the show's wrap in 2022. On top of being known from the series, Boss hosted a mini series in 2018 entitled tWitch Please…Help Me Dance. It featured him teaching dance moves to people in need of a lesson.
Ahead of the end of The Ellen Degeneres Show, Boss was seen in various other hosting positions. In the past two years, he hosted Clash of The Cover Bands and The Real Dirty Dancing. Most recently, Boss was featured as one of three judges on the panel of the revamped FOX series So You Think You Can Dance. On the series, he appeared alongside Matthew Morrison, JoJo Siwa, and Leah Remini.
Let us know what you feel about this article