Shin Lim Talks "Women Stuff" and Reads Minds in Latest Magic Trick [VIDEO]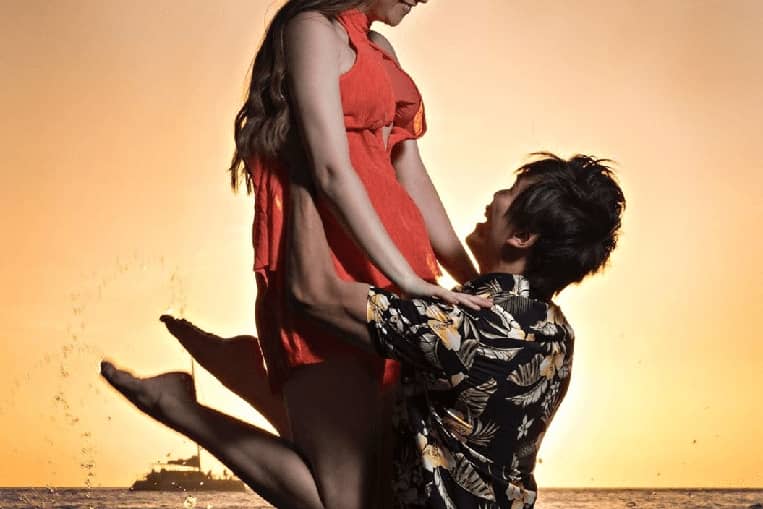 Casey Kathleen IG
We never get tired of Shin Lim's amazing magic tricks. The AGT and AGT: Champions winner manages to make the most impossible card tricks look easy, and he did it again this week on Today.
Check out Shin's incredible trick below, in which he left hosts Hoda Kotb and Jenna Bush Hager both speechless and emotional. Do you think you can figure out how he did it?
Shin Lim Does Magic On 'Today'
Shin wove a meaningful story into his trick for Hoda and Jenna. First, he had each of them pick a card at random with a name on it. They left them face-down on the table and put their hands over them. He then had them write their names on two playing cards.
WATCH SHIN LIM LEAVING ELLEN SO SHOCKED THAT SHE FORGETS HER WEDDING DATE
After some impressive sleight of hand, Shin went on to tear their cards in half and put them back together, with one half from each of them. "You guys make quite the dynamic team," he told them.
"That is so sweet, but how did you do that?" Jenna asked him. She was about to be even more amazed when she and Hoda looked at the original name cards they chose. It turns out, they had the names of their babies on them.
What Has Shin Been Up To Since 'AGT'?
Last year was big for Shin Lim. He started it off by winning AGT: The Champions. In August, he married his girlfriend Casey in Hawaii. He also extended his "Limitless" residency at the Mirage in Las Vegas through June 2020.
'AGT CHAMPION SHIN LIM REVEALS CAREER ENDING INJURY AND DEPRESSION
Shin is also embarking on a North American tour. He performs his show with fellow America's Got Talent contestant and mentalist Colin Cloud, who recently got married himself. We can't wait to see what tricks they have up their sleeves in 2020.
Let us know what you feel about this article