Orlando Bloom Gushes About Fiancée Katy Perry's Accomplishments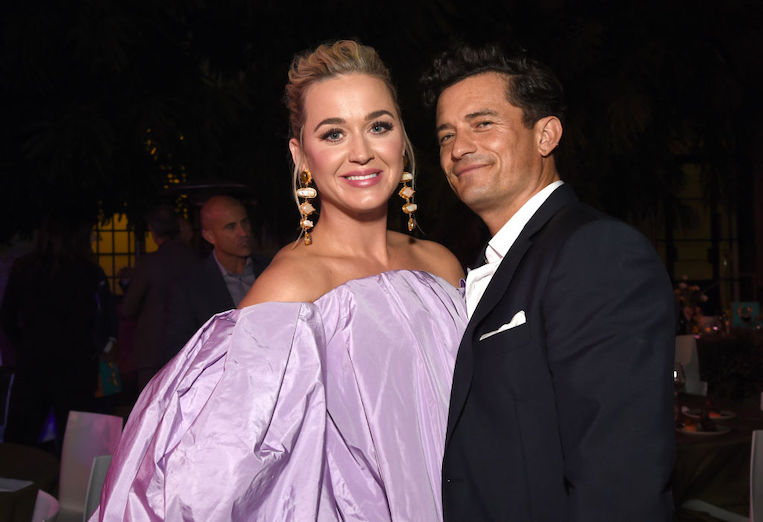 Photo by Michael Kovac/Getty Images for Lifetime
Actor Orlando Bloom recently gushed about his fiancée, American Idol judge Katy Perry, following the news that she'll be performing at King Charles' coronation concert next month. Bloom pointed out how many "historical things" she's been involved in.
Orlando Bloom Gushes About Katy Perry's Accomplishments
"My girl's gonna be singing, that's fun. I'm not gonna make it there, sadly, but she's representing which is cool," Bloom told Entertainment Tonight of Perry's coronation gig. "She does those big, historical things. It's wonderful. She sang for the president too. She does that."
Bloom is referring to Perry's performance at President Joe Biden's inauguration celebration in 2021. The singer performed her hit song "Firework" in front of the Lincoln Memorial and Washington Monument as the sky lit up behind her.
"Who's left?" Bloom joked about how many public figures Perry has sung for. "Maybe the pope. So yeah, it's exciting."
Perry and Bloom first met in 2016. They got engaged in 2019 and welcomed a daughter named Daisy Dove Bloom in 2020. It's been over four years since Bloom proposed, but the couple has yet to walk down the aisle.
SEE ALSO: KATY PERRY MADE A SOBRIETY PACT WITH FIANCE ORLANDO BLOOM
The Coronation Concert Takes Place in May
Perry and her fellow American Idol judge Lionel Richie are among the performers set to take the stage at King Charles' coronation concert next month. Charles' coronation will take place on May 6 at Westminster Abbey, with the concert taking place May 7 at Windsor Castle.
"I'm grateful I get to go. I met His Majesty-to-be a few years ago and he named me as one of the ambassadors to his organization, The British Asian Trust, which is an organization that helps fight to end child trafficking," Perry told ET. "So, I'm also an ambassador for UNICEF, and it really aligned with my values."
Perry added, "That's mostly why I'm going, to be an ambassador and to say, 'Hey, this is me from the USA.' No, but it's so cool."
Let us know what you feel about this article