Katy Perry Doesn't Want a Full-Time Nanny for Her Daughter — Here's Why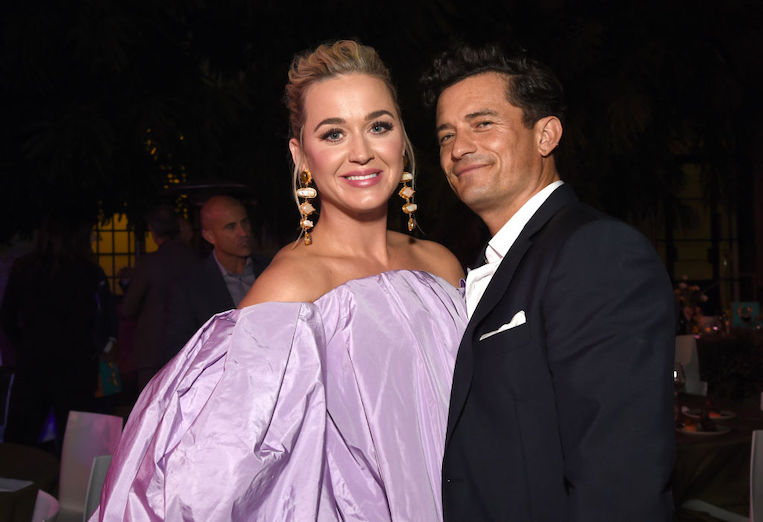 Photo by Michael Kovac/Getty Images for Lifetime
Katy Perry says she will not be hiring a full-time nanny for her daughter, Daisy Dove Bloom. The "Teenage Dream" singer ensures that she takes an active part in parenting her two-year-old amid her loaded work schedule.
Katy Perry Wants to be a Hands-On Mother
After dating on and off with The Lord of the Rings actor Orlando Bloom for three years, Perry got engaged to him on February 2019. Soon after their engagement, the two welcomed their first child together on August 26, 2020.
Even though being an artist in the entertainment industry is taxing, Perry prefers a hands-on approach to motherhood. The American Idol judge recently confirmed that she does not intend to hire a full time nanny.
In a recent episode of the Smartless Podcast, Perry acknowledged that while she appreciates the help a babysitter provides, she refuses to employ a full-time nanny. Her decision is based on her desire to be actively involved in Daisy's life.
"I am working a lot, and I've always worked a lot," she said. "I have a wonderful nanny, but I don't have a full-time nanny because I feel like if I had a full-time nanny then I would never be able to know how to care for my daughter like I'm meant to."
Perry is not the only celebrity that's taken this type of approach to new motherhood. Former Clash of the Cover Bands judge Meghan Trainor has taken a similar approach, noting that her return to music did produce some "mom guilt."
She Got Upset when Daisy Learned New Words She Didn't Teach
The singer acknowledges how significant her presence is while her daughter is growing up. Perry admitted that she felt bad after finding out that Daisy has learned to babble new words without her.
"She's 2, so she's at the point where she's saying new words every day," the singer said. "And the other day she was saying some words that I didn't teach her, and I was like 'Damn it. That doesn't feel good.'"
This recent experience solidified her decision to bond with her daughter more often. In 2021, she told Wall Street Journal that she plays with Daisy and reads her some books during mornings.
She's on "Mom Mode" When Not Working
Perry also opened about the kind of mornings she spends with little Daisy. During her days away from her Las Vegas residency, the "Firework" singer gets up early to attend to the needs of her daughter.
"It doesn't matter if I've had a show that goes to 11 p.m. the night before, I'm waking up at 6 o'clock and we're gonna go and do breakfast," she said. "I have the no-sleep shakes, but I'm doing mom mode today."
In addition, the American Idol judge shares a good parenting dynamic with Bloom who is also a dad to his 11-year-old son Flynn. Perry is thus grateful that she's on the same page with Bloom, who she regards to be "the best."
Let us know what you feel about this article