Keith Urban Says He Had No Real Plan Going Into His Career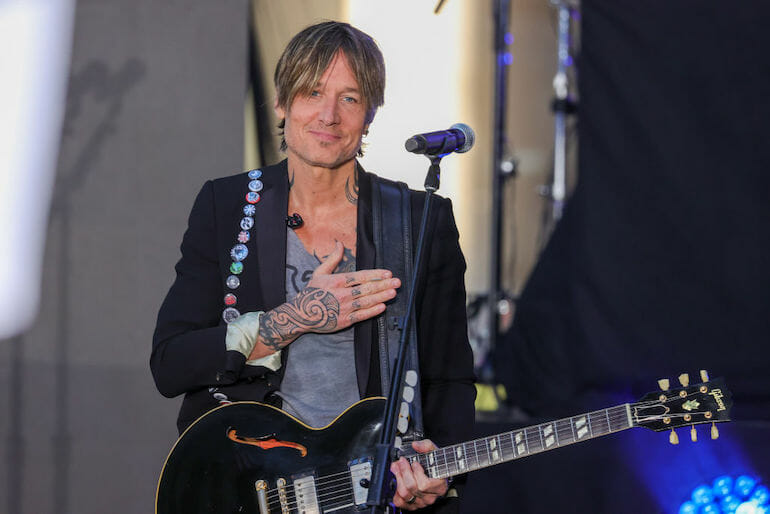 Getty Images
In August, Keith Urban released his most recent single, "Wild Hearts." Since then, he's been able to perform in person for the first time since 2020. This country singer opened up about what it was really like to be locked up for over 559 days without a live performance.
During the Covid-19 pandemic, this country singer shared that he was able to record and do virtual gigs, but it was nothing like performing in person. From these hardships, Urban released a single dedicated to the people who might have had their dreams on pause.
"We wrote this song for everyone following their dreams, and particularly everyone whos reassessing their live and have like stopped following my dream, am I close am I further away, why am I with this person? There's a lot of stuff going on," said Urban.
Although Urban didn't mention reassessing his dreams during this time, I'm sure he related to those lyrics in some way. As a professional singer it had to be difficult to go nearly two years between performances. He has began performing live again in August 2021 and was able to express just how exhilarating the experience was for him.
"It was euphoric, it was really nice," said Urban. "I mean we had done a lot of virtual gigs but it's like playing outside of a nightclub, like I wanted to get inside so it's really nice."
Keith Urban Had No Plan Going Into His Career, He Just Wanted to Improve His Skills
Later in the show, host James Corden presented Urban with a photo of him as a toddler with a guitar in his hand. The seasoned country artist explained that he was six in the photo, but began singing and playing guitar around the time he was six or seven.
The host then asked Urban about how he knew this might become his career and his answer might shock some of his fans.
"You were talking before about not having a plan, I had no plan. I just wanted to get better at both [singing and playing guitar] of them, it never changed and that's it," said Urban.
The Voice AU coach was able to make a career based out of his ambition to get better musically. After hearing Urban's mentality about beginning in music, I believe this song may be deeper than he is letting it off to be. The lyrics "Who's got a wild heart just like mine?" gives that away. Regardless of if that is true or not, Urban has put out yet another bop. This upbeat tune could unapologetically live in almost any playlist as a uplifting, upbeat tune.
Let us know what you feel about this article