Jennifer Lawrence Comes Clean on Liam Hemsworth, Miley Cyrus Split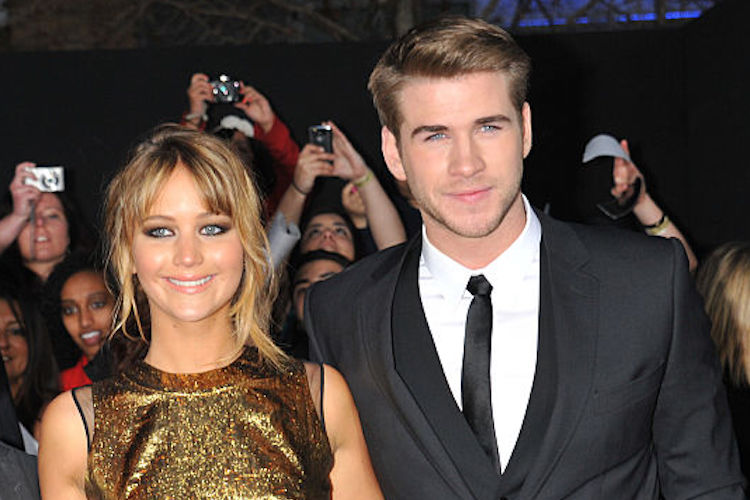 Corbis via Getty Images
Jennifer Lawrence has recently addressed the rumors accusing Liam Hemsworth of cheating on Miley Cyrus with her. Admitting that she and Hemsworth kissed once, the actress clarified that the short-lived romance happened when he and Cyrus were not an item.
Jennifer Lawrence Denies Cheating with Liam Hemsworth
During her recent appearance on Watch What Happens Live, Lawrence shut down allegations surrounding her and the now-estranged couple. Host Andy Cohen asked the Hunger Games star if she had a "secret fling" with Hemsworth, to which she quickly denied.
"Not true," she said. "I would love to [respond], it's not true. Total rumor."
Amid the talk show's "Plead the Fifth" segment, Lawrence confessed that she hooked up with Hemsworth years back. Nonetheless, she cleared up that the swift fling didn't overlap with Hemsworth's relationship with Cyrus.
"I mean, we all know that me and Liam, like, kissed one time," she said. "But it was years after they broke up."
According to Lawrence, she felt manifest frustration over the cheating rumors. The actress revealed that she's been "tempted" many times to speak up on social media just so she could defend herself.
"Of course, it's really hard when, you know, if five people at a party think you slept with somebody's boyfriend, for example, it's really upsetting," she said. "And then you multiply it by — I'm not good at the math — eight billion."
For context, speculations began when Cyrus released her hit song "Flowers." In its accompanying visualizer, the pop star is seen wearing a golden hooded dress from YSL's fall 1991 collection. Apparently, fans noticed her outfit's semblance to Lawrence's ensemble which she wore alongside Hemsworth during the LA premiere of the first Hunger Games film back in 2012. Consequently, this led fans to think that Cyrus is shading the No Hard Feelings actress in the music video.
She Says Cyrus' Gold Dress in "Flowers" is Just Coincidence
Claiming that she doesn't have any involvement in the infidelity issue, Lawrence expressed that she had nothing to do with the gold dress. As she said in the interview, it might simply be a twist of fate.
"So I just assume that was like a coincidence," she said.
Amid the heightened rumors over the past months, Cyrus has neither confirmed nor denied the theory. Nonetheless, she described flowers as a "fake it till you make it" song in dealing with a heartbreak.
"I wouldn't erase my story or want it to be erased," Cyrus said of her divorce. "Having an interesting life makes for interesting storytelling."
Let us know what you feel about this article