Five Facts About 'The Voice's' Maelyn Jarmon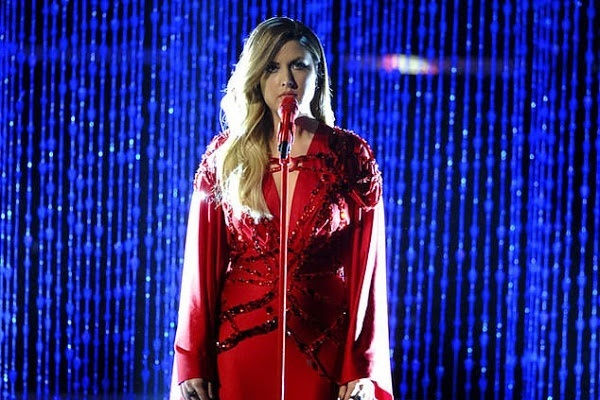 GettyImages
Maelyn Jarmon is the one to beat on season 16 of The Voice. The 26-year-old soulful songstress continues to heat up The Voice stage. So who is this fiery singer? Here's 5 Facts to know about Maelyn Jarmon.
Get To Know 'The Voice' Star Maelyn
1. Maelyn is deaf in one ear.
At just two years of age Maelyn underwent a procedure to cure recurring ear infections. Consequently, Maelyn's eardrums became damaged causing her to go deaf in her right ear. The procedure also left Maelyn with only 80% hearing in her left ear.
In a tearful confessional on the show Maelyn revealed, "Being deaf in one ear, the most overwhelming interaction that I've had with fans are people who have hearing impairments, I was so taken back by that." Yas queen, your fans love you and all that you represent!
2. Teenaged Drama Queen
By age 13 Maelyn knew that music was her calling. Maelyn honed in on her craft and began taking vocal lessons. In addition to perfecting her voice, Maelyn also participated in musical theater.
3. Girl is off of the market!
That's right, cool your jets boys…Maelyn Jarmon is officially a taken gal! So who is Maelyn's boo? Johnny Murrell is a musician and Maelyn's biggest fan! In the same way that America swoons over Maelyn, Johnny does it 10 times over!
4. By the way, she's a broadway star!
Once again Maelyn dominates the stage! At 17 Maelyn and her family moved to the city of Lady Liberty to pursue her passion. In the same way that Maelyn owns The Voice stage, she called the shots on the Broadway stage as well.
1.From Frisco to The Big Apple
Everything is bigger in Texas…and Maelyn's voice is living proof! Maelyn grew up in Frisco, Texas but moved to The Big Apple to pursue her dream of seeing her name in bright lights! At 21 Maelyn moved away from New York to focus on her own career and making original music.
We're #teamMaelyn all day! Who are you rooting for?
Let us know what you feel about this article