Filipino Singer Stuns Judges By Singing Better Than Beyonce Herself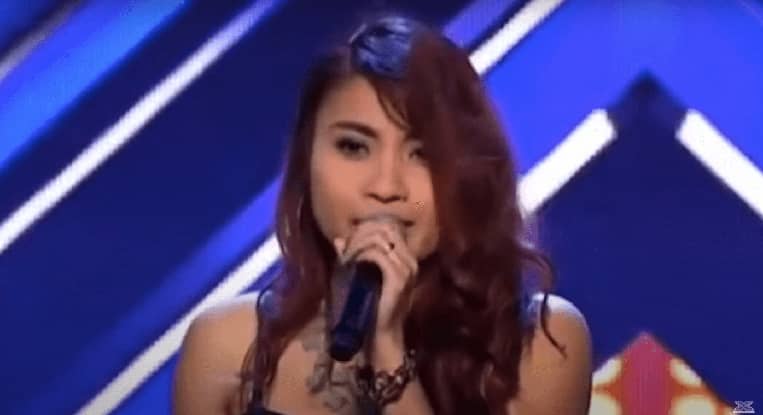 FOX
Mary Ann , a Filipino singer stuns judges with a Beyonce cover on X Factor! She been singing since she was 10 years old. She started travelling to perform overseas including Asia and Europe when she was just 18 years old. Music is her passion and she is enjoying her career and what she has achieved so far. Watch her audition in X Factor Australia.
Mary Ann performs on Beyonce's 'Halo'
Mary Ann was nervous when she came up on the stage but her candid innocent stage presence won our hearts. Though confident she had a good voice, Mary Ann admitted to the judges that her husband was not too fond of her singing but she believes that he secretly likes her voice.
Before the audition she told viewers that she is "very excited and is ready for it."
The 28-year-old young woman decided to take a chance and audition for the show anyway. Mary Ann also went on to tell a hilarious story of how she met her husband who is just 22-years-old. She found him on Facebook and decided to 'go get him.'
Turns out he actually liked her. Her husband was there to show his support for her. Six years ago when she made a daring move to migrate to Australia to live with her husband after they started dating.
She started with the song Halo. In the end Mary Ann's Beyonce's cover on X Factor got her a standing ovation from all four judges. One of the judges commented that it was "spectacular" while another judge said it was "brilliant and I loved it."
Whitney Houston, Beyoncé, Tina Arena are her biggest influences. She can play instruments such as keyboard, guitar, bass and drums and is self-taught.
Her latest release is called 'Deep Down', composed by a multi-award winning songwriter Anirban Jee and is produced by an award winning producer, Sven Tydeman. 'Deep Down' is about a woman's passion for her man and revealing what she feels deep down her heart.
From the 15 minutes of fame in X Factor Australia, Mary Ann rose to fame and is now one of the most requested Filipino artists in corporate events and functions across the city.
RELATED: WATCH PAKISTANI SIKH DUO PAY TRIBUTE TO MICHAEL JACKSON [VIDEO]
Let us know what you feel about this article