Everything We Know About Lauren Alaina's Fiancé Cam Arnold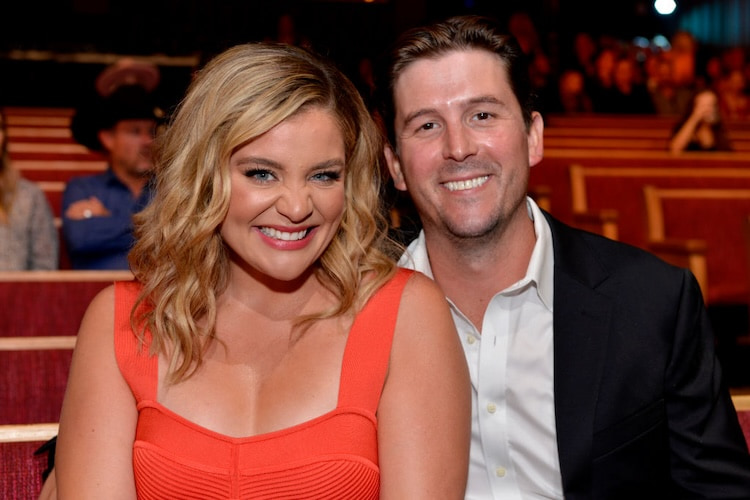 Photo by Katherine Bomboy/NBC via Getty Images
Lauren Alaina has found her forever with fiancé Cam Arnold. Their love story began in 2020, remaining rather private. In November 2022, they made it official during a performance at the Grand Ole Opry in Nashville, where Arnold popped the big question. Let's take a closer look at Arnold, the man who captured Alaina's heart.
Cam Arnold Is a Nashville-Based Insurance Professional
Cam Arnold is a professional in the insurance industry. Since 2014, he has been working at SouthPoint Risk, an insurance firm based in Nashville. As per his LinkedIn profile, he currently holds the position of Vice President of Sales. He graduated from Auburn University in 2010 with a degree in finance, before pursuing a bachelor's degree in business administration with a concentration in management, marketing, and finance from Middle Georgia State University.
As known from the couple's lowkey relationship, Arnold prefers to stay out of the spotlight; his low-key personality complements Alaina's life in the public eye. While he may not seek attention, he did join Alaina for a red carpet appearance at the People's Choice Country Awards in September 2023.
Alaina and Arnold celebrated their engagement with a New Year's Eve engagement party in 2022. The event was hosted by Alaina's best friends and featured a champagne fountain, signature cocktails, and personalized napkins to mark the special occasion. The couple is now in full wedding planning mode, with the date, venue, and dress secured.
Why Cam Arnold is The Perfect Match For Lauren Alaina
Alaina's journey with Arnold is a unique story that proves the perfect match sometimes comes when you least expect it. Before meeting Arnold, Alaina had sworn off dating people in the music industry. She had no interest in dating someone within the country music world or any music genre, for that matter. She also kept her relationship with Arnold under wraps until they were certain about their future together.
In 2020, she shared that she wouldn't post about her love life on social media unless she was in a serious relationship, and she humorously mentioned that she might walk down the aisle before sharing it with the public.
Alaina's close friend and fellow country music star, Jon Pardi, played a significant role in the early stages of Alaina and Arnold's relationship. As a trusted confidant, Alaina turned to Pardi to vet her new partner. Luckily for Arnold, he passed the test with flying colors, earning Pardi's admiration and support.
Let us know what you feel about this article