Derek Hough Shares Tip For 'DWTS' Season 32 Contestants: "Think Behind The Beat"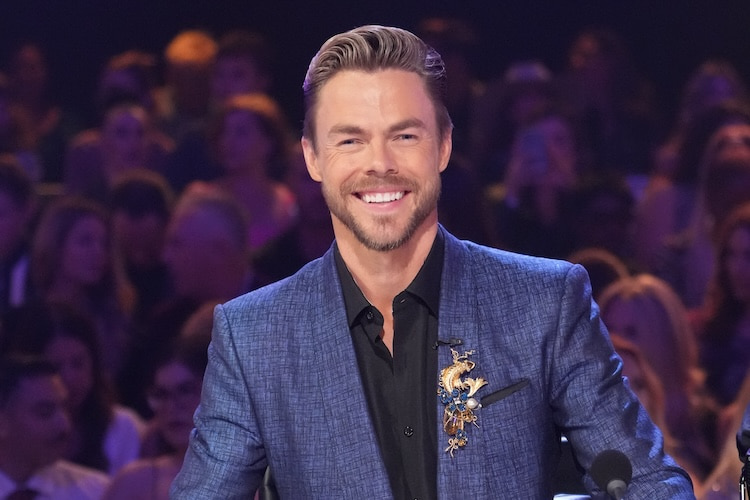 ABC/Eric McCandless
Two weeks have passed since the premiere of Dancing With The Stars season 32, and head judge Derek Hough has noticed that contestants are getting too excited about the music. With that, the Hough is sharing one tip to help them in their next performance.
Derek Hough Gives Helpful Tip to DWTS Season 32 Contestants
In an Instagram reel, the six-time Mirrorball champion mentioned the consequences of the dancers' nervous energy. According to Hough, getting ahead of the music can affect the "confidence" and "certainty" of their dance.
"Think behind the beat. If you think a little bit behind the beat, you'll actually arrive on the beat," he said. "If you think on the beat, and you're dancing on the beat, you're naturally with all your adrenaline and all your excitement, you'll actually be ahead of the music."
Hough went on to explain that when one is ahead of the music, it may be really hard to slow down. He then added that applying his tip will allow for "room to create dynamics to speed up, to create speed, to create resistance."
"I'm here to help. I want you guys to do fantastic I have room for you all, and I'll see you next week on Dancing With The Stars. Good luck, everybody," he said.
For episode 3 of Season 32, celebrity/professional partners are preparing a dance for Motown Night. Fans are excited to see which pairs have taken Hough's advice to heart.
He Thanks Incredible Symphony of Dance Crowd in Boise, Idaho
On October 2, Hough kicked off his Fall Tour, Symphony of Dance in Salt Lake City. The professional choreographer has recently performed in front of the enthusiastic crowd of Boise, Idaho.  
"The response to this New Show is blowing me away! Thank you for always bringing the energy! Thank you Boise, ID we love you!" he wrote in an Instagram post.
Soon after seeing his appreciation post, several fans expressed how much they have enjoyed his show.
"It was so amazing!!! We had such a great time! We were the ones with all the signs and the super tall friend gal who you jumped over!" one fan wrote.
"I was at the Boise, Idaho show. What a phenomenal show you put on!" another fan commented.
After Idaho, Hough will make stops in Oregon, Colorado, Nebraska, Missouri, and others. The DWTS head judge travels alongside his wife, Hayley Hough. The 59-city tour features complex routines by a full ensemble and backed by a live band.
Let us know what you feel about this article