Beatboxing Recorder Player Blows the Judges Minds on 'America's Got Talent'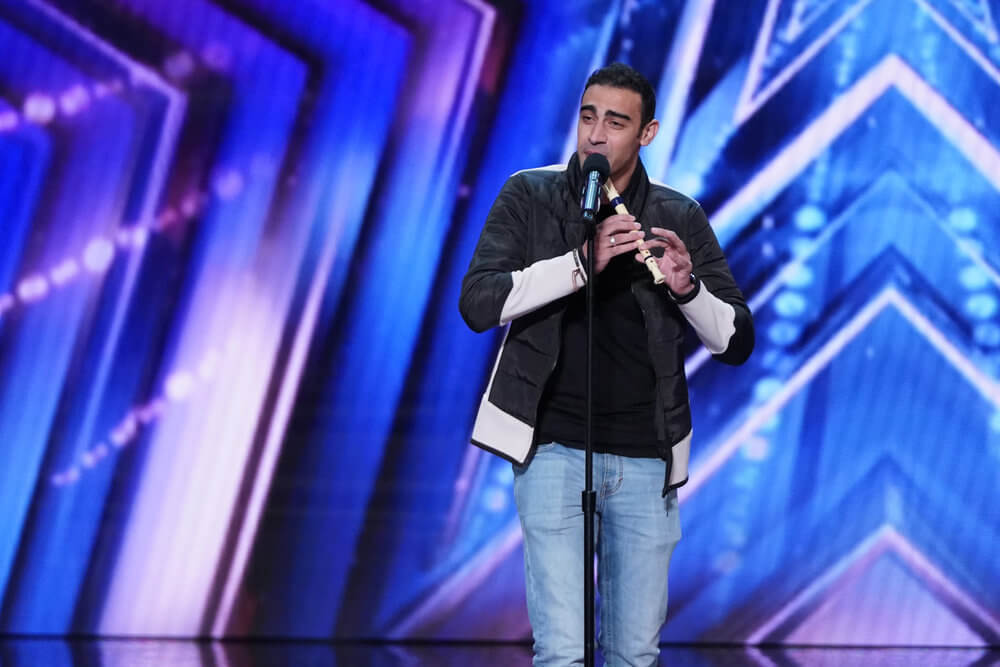 Tyler Golden/NBC
Medhat Mamdouh might have just pulled off the most impressive America's Got Talent act ever. It's not typical for someone to come onto the world's biggest stage and play the recorder. The judges were doubtful at first. But, what happened next was completely stellar up on that stage.
Medhat Mamdouh Combines Beatboxing and Recorder Playing on 'AGT'
Medhat is from Egypt. He began playing the recorder and the judges looked on a bit unimpressed. Once he started beatboxing, he created a whole new vibe in the theater. It was a super sick beat and Terry Crews loved it so much as he watched it backstage. The arrangement is actually Medhat's original song which makes this audition even more impressive.
Sofia Vergara is obsessed with Middle Eastern music and she loved Medhat's song. Heidi Klum was very hesitant when the audition first began but then ended up loving it. Everyone waited on pins and needles to see what the resident music man, Simon Cowell would say.
"I got to be honest with you," Cowell began. "I mean I was dreading this. It's not personal, but I hate recorders because I used to play them at school."
Cowell actually did like the act but asked Medhat how he can take this further. Medhat wants his own show in Las Vegas and eventually wants to build his own theater. Cowell went on to call the AGT act "unexpected." Did anyone else play the recorder in school?
Howie Mandel also said he was forced to play the recorder in school. He was happy that Medhat took something that is so disliked and boring but made it trendy. All of the judges ended up voting him through to the next round of the competition.
Heidi Klum spoke after the audition about how she cannot believe so many people have traveled from different countries to audition for the show this year. It's a part of the reason why AGT has been so successful. It showcases unique talents from everywhere.
Let us know what you feel about this article