Watch Light Artist's Moving Tribute To 9/11 Heroes On 'AGT'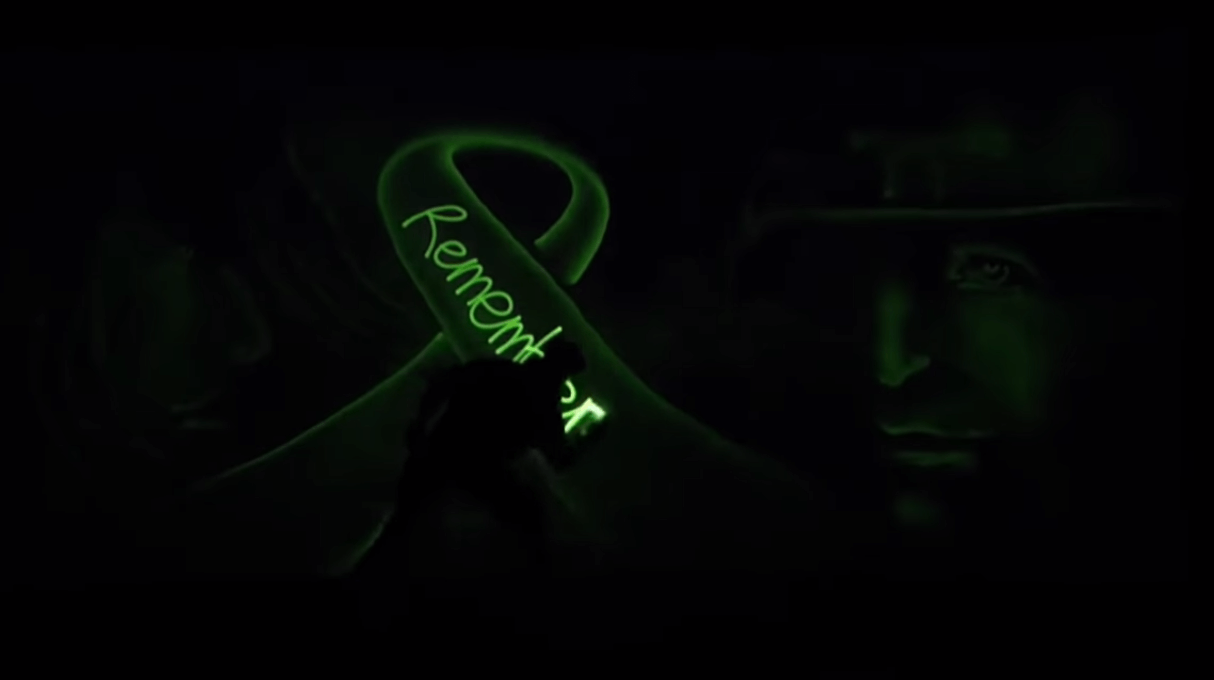 NBC
Last season on AGT, light artist Alex Dowis gave a moving performance that paid tribute to first responders and encouraged Americans to remember the events of September 11, 2001.
Alex's performance aired on the eve of the 18th anniversary of the 9/11 attacks. One year later, his message is just as powerful. Watch Alex bring the story to life in the video below.
Alex Dowis Remembers 9/11 On 'AGT'
During the semifinals of Season 14, Alex — who is from the Czech Republic — performed his signature light painting routine, this time showing first responders in action. That includes firefighters and EMTs. The performance was accompanied by the sound of sirens.
RELATED: 14-YEAR-OLD PERFORMS EMOTIONAL RAP TRIBUTE AFTER HER FATHER'S MURDER ON 'AGT'
Alex drew firefighters using hoses and carrying people, as well as EMTs performing CPR in response to a car crash. He finished the display by drawing a ribbon with the word "Remember," which seemed to be a message to never forget the 2,977 lives lost in the 9/11 attacks, including 412 emergency workers.
"I think what you just did then was so important and respectful and beautiful in its own way," Simon Cowell told Alex after his performance, "at a time when we need to remember certain days in this country."
Alex Dowis Explains His First Responders Tribute
After his performance, Alex Dowis told Talent Recap's Jackelyn Shultz on the AGT red carpet that he wanted to show the everyday heroism of first responders that doesn't always get a lot of attention.
RELATED: WATCH OLYMPIC RUNNER SHEVON NIETO'S HEARTFELT TRIBUTE TO HER HUSBAND ON 'AMERICA'S GOT TALENT'
"They are going into the action every day, every single minute," Alex said. "They risk their lives for us every day … They must do the same tomorrow." He shared that he "would like to thank them" for everything they do.
Alex's other performances on the AGT stage included a depiction of the Apollo 11 moon landing, as well as an artistic glimpse into the history of the world and humanity's evolution. He was eliminated in the semifinals, but his creations definitely made an impact.
Let us know what you feel about this article