'America's Got Talent' Reveals Wildcard Winner as Quarterfinals Wrap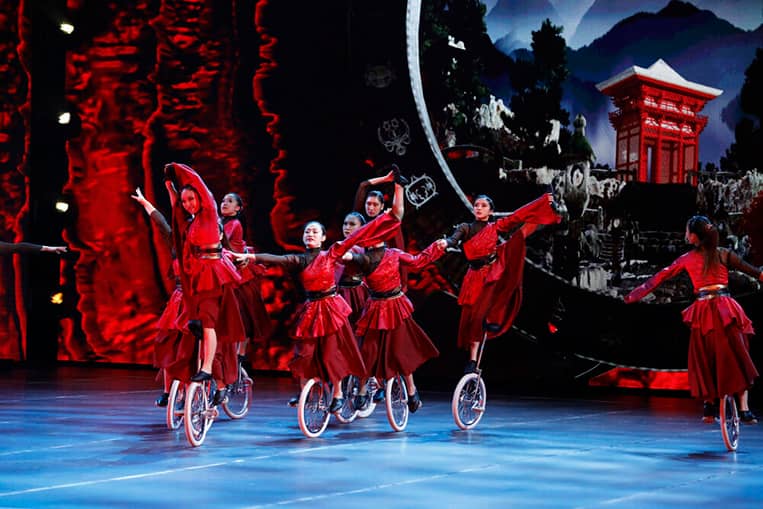 Trae Patton/NBC
On Tuesday night, America's Got Talent Season 16 returned for another night of live shows. Twelve acts performed for a spot in the Semifinals, and now it's time for viewers to vote for their favorites.
Tonight's episode revealed the winner of America's wildcard, rounding out the Top 36 in the Quarterfinals. This is the final week before the Semifinals kick off, and the performers pulled out all the stops. The judges had plenty of praise to offer, which was quite the contrast after last week's boo-fest.
Voting is open until Wednesday morning at 7 a.m. ET. We'll find out tomorrow night during the results show which seven acts will be moving on to the next round, and which five will be eliminated from the competition.
Storm Large Wins 'America's Got Talent' Wildcard Spot
Two weeks ago, fans had a chance to vote for one of five acts to move on as a wildcard in the Quarterfinals. Tonight, host Terry Crews revealed that singer Storm Large won the coveted spot. Judge Simon Cowell called Storm personally to let her know she would be performing.
For her Quarterfinals performance, Storm sang a unique cover of the '80s hit "Take on Me" by a-ha. She wore a slinky red dress to accompany the dramatic performance. The judges had mixed reactions, with Sofia Vergara saying her audition song was better, and Cowell saying she lost her "rawness." Howie Mandel questioned the song choice.
America loved Storm enough to choose her as the wildcard, but she's up against some seriously talented singers in this round, so we're not sure if the audience's love will take her to the Semifinals.
UniCircle Flow Earns Praise for Imperfect Performance
SEE ALSO: HEIDI KLUM ACCIDENTALLY FLASHES THE 'AMERICA'S GOT TALENT' LIVE AUDIENCE
Japanese group UniCircle Flow proved that it's okay to make mistakes, as long as you get back on the unicycle and try again. Whereas their audition performance only featured four members, tonight's performance included twelve performers.
The group showed off an act like we've never seen before on the show, holding hands and whipping around while riding unicycles. There was a slight flub when one of the performers fell off the unicycle, but they still received a standing ovation from the judges.
Heidi Klum said they were so elegant that she forgot they were riding unicycles. Cowell said the fall actually "made it even more exciting." This is one of the most unique acts we've ever seen on America's Got Talent, and it was a great way to open tonight's show.
Singer Brooke Simpson Blows the Roof Off
The Voice alum Brooke Simpson returned to the stage to deliver a powerhouse performance of "Lost Cause" by Billie Eilish, earning a standing ovation from the judges. Vergara said she thinks Brooke has improved since her audition, and Cowell declared it the "best performance of the night so far."
"I really felt this was you and I really felt your hunger and it felt like everything was your choice," Cowell said, bringing Brooke to tears as she shared how much it meant that he recognized everything she put into the performance. If she makes it through, we can't wait to see what Brooke does next.
Chapkidz Could Be the First Dance Group to Win 'America's Got Talent'
The amazing acts just kept coming during Tuesday night's episode of America's Got Talent. Another jaw-dropping performance came from the dance group Chapkidz, which is made up of young performers between the ages of 12 and 18.
The group started their performance by forming the letters AGT with their arms. They went on to deliver an energetic routine that had the judges bouncing along with them before giving a standing ovation. Klum praised the group for how they used the entire stage and thought in 360 degrees. Cowell declared them "the best act by a mile."
Vergara said her favorite part of America's Got Talent is the dancing, and she pointed out that a dance group has never won the show before. She added that "maybe this year" Chapkidz will earn the coveted title.
What was your favorite act of the night? Do you agree with America's choice for a wildcard? Let us know in the comments below.
Let us know what you feel about this article