Some 'DWTS' Cast Members Reportedly Think Jordin Sparks is "Overconfident"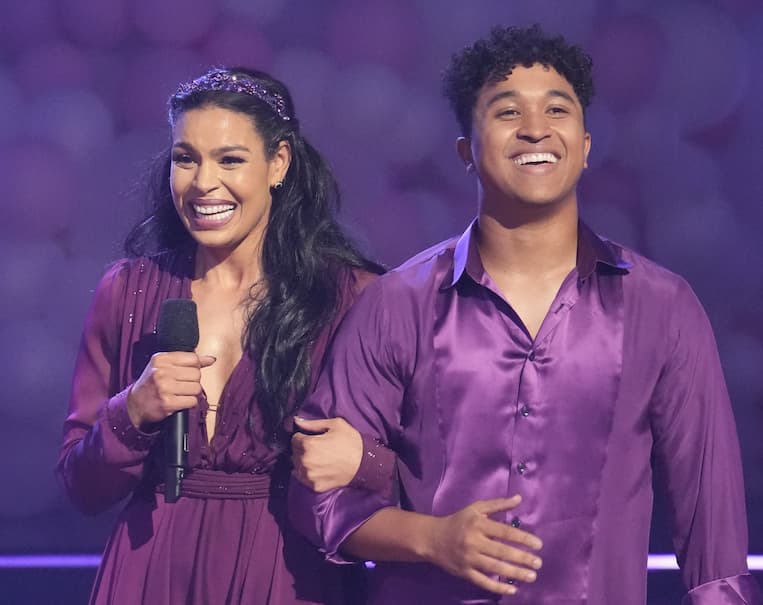 Photo by ABC/Eric McCandless
Dancing With The Stars contestant Jordin Sparks has reportedly gotten on the nerves of the competition's cast. According to an unnamed source, the DWTS cast found Sparks' comments misaligned in the spirit of supporting each other.
Jordin Sparks Believes She'll Take Home the DWTS Mirrorball Trophy
American Idol winner Jordin Sparks admitted that she was hesitant to join the dance series in the past. However, she's since realized that the competition may be a one-time opportunity. Due to the mindset, she changed her mentality about the show and decided to accept the invitation for season 31. Weeks after the premiere, the singer positively states that she has a shot at staying on the show longer.
In a recent interview with People, Jordin expressed in a bold statement she and Brandon Armstrong have no plans on losing. The "No Air" singer added that she has always had high expectations for herself. Given the nature of the competition, she's confident in her abilities.
"I don't do things unless I think I can do them well, unless I think I can get to a level of the standard that I hold myself to," she said. "Listen, I've already visualized myself holding this Mirrorball, OK?"
It wasn't the first time that the public has seen Jordin's competitive spirit. For those who may have missed it, she won season 6 of American Idol, holding the title as the youngest winner of the show until today. Jordin also appeared as the Exotic Bird on The Masked Dancer.
Her Comments Allegedly Irked Some DWTS Contestants
Apparently, Jordin's remarks have rubbed the other celebrities and pro dancers the wrong way. An insider who claimed to be close with one of the contestants stated that some have regarded the singer's comments as "disrespectful and premature."
"We are weeks away from the final, and everyone is just working hard to do their best, so to take this approach is a little overconfident," the source said. "It is very braggy and certainly is not in the spirit of everyone supporting one another."
Furthermore, in spite of the optimistic feedback given by judges to Jordin and Brandon, the two were still not regarded as frontrunners. DWTS has just completed its Prom Night episode with Gabby Windey and Wayne Brady getting perfect scores. The two were followed by Charli D'Amelio, who secured a 38 out of 40 from the panel.
Jordin Sparks and the rest of the DWTS cast have not released any statement about the issue yet. At the moment, 10 dancing pairs are preparing for a Stars' Stories Week.
Let us know what you feel about this article