Reba McEntire Responds to Rumors She Wants to Leave 'The Voice'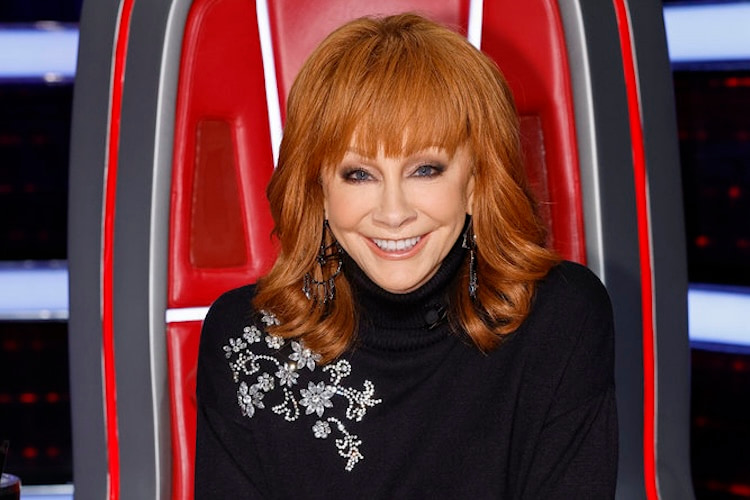 Photo by: Trae Patton/NBC
Reba McEntire is in the middle of her first season as a coach on The Voice, but there are already rumors that she wants to leave. McEntire responded to those reports in a recent interview, sharing what a great time she's having on the show.
Is Reba McEntire Leaving The Voice?
According to The Daily Mail, rumors have been circulating that McEntire is "unhappy" on The Voice and wants to leave. In a recent interview with Extra at the Bring Change To Mind Gala earlier this week, McEntire said she's "having a blast" on Season 24.
When asked about the rumors that she might be leaving the show, McEntire responded, "Well, not right yet. We're not through." The coach then quickly changed the subject, talking about her fellow coach John Legend.
We'll see McEntire in the spinning red chair for at least one more season, as she's already set to join Legend, Chance the Rapper, and Dan + Shay for Season 25 of the show. However, it's not unusual for coaches to take seasons off if their schedules get too busy.
Some coaches have only been on the show for one or two seasons, such as Ariana Grande, Camila Cabello, Miley Cyrus, Nick Jonas, Shakira, Usher, and Jennifer Hudson. We'll have to wait and see what McEntire decides to do.
SEE ALSO: WHO IS REBA MCENTIRE'S BOYFRIEND REX LINN?
McEntire Turned Down Coaching in the Past
McEntire has spoken in the past about turning down a coaching position on The Voice before it debuted in the United States in 2011. She shared that she was shown the Dutch version of the show and said, "I can't see me doing that."
The country star called herself a "gypsy at heart," explaining that she wasn't sure she could stay in one job for very long. McEntire has also expressed discomfort with offering her critiques to aspiring singers.
"I don't think I could ever be able to tell somebody that they're terrible or go find another job or hope you like your nighttime job," McEntire explained in 2020. "[I] couldn't do that day in and day out. I just couldn't do it, so I did pass on it."
What do you think of Reba McEntire on The Voice? Do you hope she stays on the show for longer than two seasons? Let us know in the comments below.
Let us know what you feel about this article