Meet the Host of 'Canada's Got Talent,' Country Singer Lindsay Ell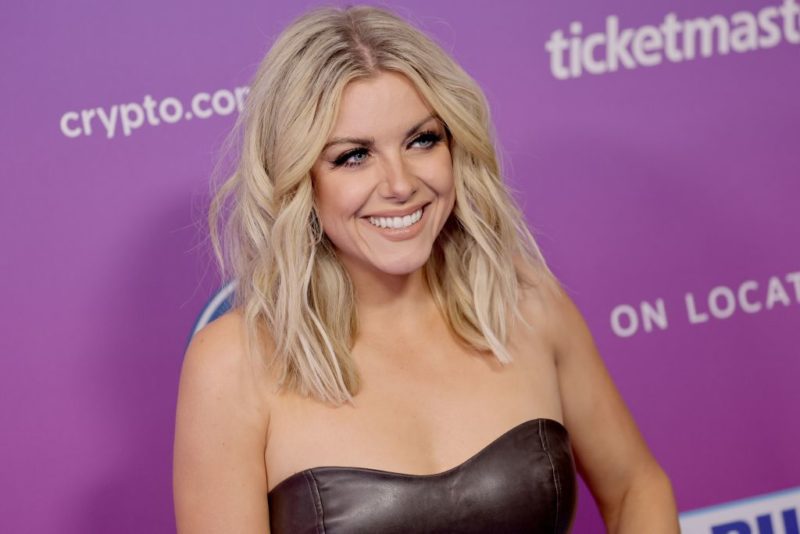 WireImage
New Got Talent shows always bring on new celebrity judges and hosts for the competition. Lindsay Ell was brought on as the host for the Canada's Got Talent reboot. Here's everything you need to know about the new host.
Lindsay Ell is a famous country singer, who's currently popular for her recent song "Can't Do Without Me" with American Idol winner, Chayce Beckham. Even though this Canada's Got Talent host may be a new name to many, she's dedicated her life to her art.
How Did This Got Talent Host Get Her Start?
Ell began playing the piano at age six, but switched to guitar at age eight. At ten years old she began songwriting after finding her passion for the blues. She was discovered at only 15 years old by Canadian guitarist, Randy Bachman. This musician co-wrote and produced her first album, Consider This. Her first album was released through his record label Ranbach Music and distributed by Fontana North in 2006.
This singer/songwriter graduated high school a year early in 2006 and went on to attend University of Calgary for Business and Berklee College of Music. While she was attending University, she continued to pursue her music career full speed ahead. At this time she toured with Blues guitarist Buddy Guy and released her second album Alone.
Lindsay Ell Signs to Stoney Creek Records
At 21 years old Ell moved to Nashville, Tennessee after travelling back and forth from Calgary for a few years. While travelling back and forth she fell in love with the city, at the time she was attending songwriting sessions and performing in live shows. After moving to Nashville, she signed with Stoney Creek Records. Other artists signed to this label today are Jason Aldean, Jimmie Allen, and more.
She released her first single with this label in December 2013 and has since rose to fame. Country critics considered Ell to be a star in the making right away. She made her Grand Ole Opry debut in April 2014 and has since made several appearances on the show.
During the 2010's Ell went on multiple tours to support artists like The Band Perry, Jennifer Nettles, Brad Paisley Sugarland, Keith Urban, and Blake Shelton. During this time she was named to the CMT's Next Women of Country class. By 2017 she released her debut EP, Worth The Wait. This EP shows off her skills as a guitarist, vocalist, and songwriter.
Ell launched into the new year, teasing that new music may be on the way. On January 4, this singer shared a video of her recording music in a studio. Since then, this singer's social media is full of performance photos. She's been performing, attending red carpet events, and making plenty of TikTok videos in 2022. Later this month, she is featured as the host of Canada's Got Talent on Citytv. This country star returned to Canada for the first time in two years to be apart of this series.
Fans are excited at the thought of another album from this singer. Although fans have loved her recent singles, her last album exceeded fan expectations. Her 2020 album, Heart Theory is by far her most personal release. The album explores the seven stages of grief in each song.
Ell Brings Awareness to Sexual Assault, Creates a Movement
Her track "Make You" on Heart Theory, shares her sexual assault story. Within the song, she reveals that she was raped at the age 13 at a church by a groomer. Ell has gone into depth about her story since releasing the song. This singer shared this song and her story because she wants survivors to know that they're not alone. In turn, she launched the "Make You Movement" which is a charity fund that helps survivors of sexual assault and domestic abuse. All proceeds from "Make You" was donated to RAINN, the rape abuse and incest national network.
Ell shared that she chose to write this album after spending time with the organization Youth For Tomorrow. This organization works with kids who have been victims of sex trafficking or rape. After launching their music program, this singer decided to share her own sexual assault story at this point in her career. She knows that more people are dealing with this problem.
Let us know what you feel about this article