'The X Factor' Viral Girl who Blasted Simon Cowell, Found Dead at age 38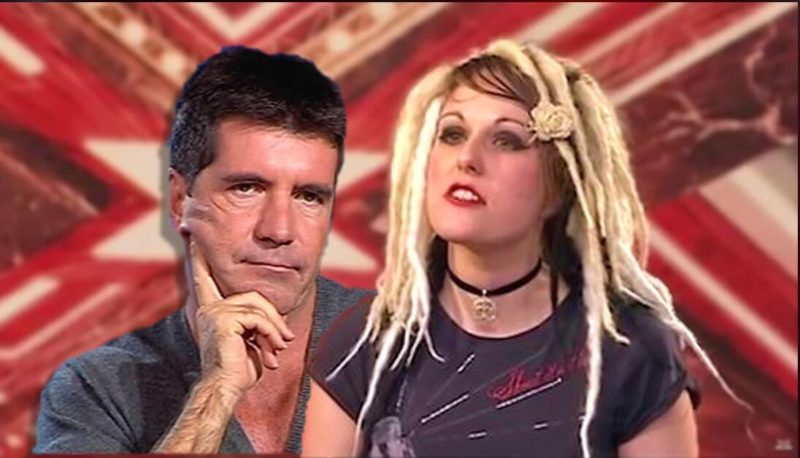 FOX
Ariel Burdett is best known in the X Factor circles for her audition in the 2008 series, in which she described herself as a 'holistic vocal coach.' Also, she infamously told the judges to "shove a bit of metal up their a**es" after receiving four nos. She was found dead with a stab wound to her back in her apartment. Here's the full story:
The body of the aspiring singer that appeared in the X Factor audition in 2008, is said to have been discovered at her home in Leeds, her body found only when her landlord tried to make contact with her over a week before her death, but was instead ghosted.
'X Factor' Contestant found Dead in her Bedroom
After multiple unsuccessful attempts, the landlord hired a locksmith to force entry into the house, where Ariel was found in bed with blood on the carpet nearby.
SIMON COWELL SMOKING ON SET 'AGT' IS ONE PART OF GABRIELLE UNION CONTROVERSY – SEE HERE
Today morning Police confirmed that the cause of death was a "stab wound to the neck." Also, she was officially pronounced dead on November 12th at 1:45 pm, according to the Mirror, who've also confirmed that their aren't any suspicious circumstances surrounding her death. May she rest in peace.
Ariel Burdett 'X Factor' Audition
Ariel's audition went viral on the internet featuring her testy exchange between Simon Cowell and Cheryl. The audition video is titled "WARNING: Is Ariel Burdett The Angriest Woman In The World?" which is a quote from Simon in the backstage interview. The audition starts off on a left note and quickly turns nasty as it becomes appearant that the judges are not fans. She calls out Simon at one point saying "obviously, you're not an academic". Cherys tells her "You're actually really quite scary".
Is X Factor slowly dying too?
Ariel's death is only the latest bit of news to rock X Factor fans. Along with the low ratings for the Celebrity season, drama has continued to follow the show around. Unbelievably, Simon Cowell even went after former winners Little Mix!
After all the drama that's been going on, it almost seems like X: Factor Celebrity has been an afterthought. Reality star Megan McKenna won the series, and has been signed to Cowell's Syco label. And, the previously discussed "X Factor: All-Stars" has been scrapped in favor of "The X Factor: The Band" set to premiere on December 9th, airing just FOUR episodes.
As such, fans are wondering if the show is on shaky ground with network ITV, and that they might be just waiting for their contract to run out in 2022.
Regardless of all the drama surrounding the series at the moment, our sincere condolences to Ariel Burdett's family and friends.
Wanna see what it's like to attend an X Factor taping? Check out our writer Pablo's experience here! And, are you curious about the Pussycat Dolls reunion tour? Then, check out our article all about it here!
Let us know what you feel about this article