The Best Songs on Meghan Trainor's Album, 'Takin' It Back'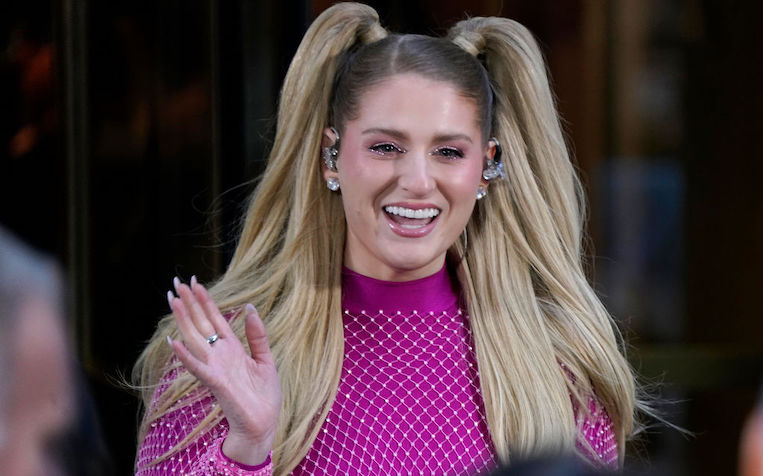 Photo by John Lamparski/Getty Images
Meghan Trainor is back and truly better than ever. If you're a superfan like me, you've been around since her debut album, but even if you aren't I promise there's something for everyone in this release.
On October 21, Trainor released her newest album, Takin' It Back. Since this is a hefty 16 song release, I've taken the time to listen to each and pick the best of the best. That being said, this is my personal opinion. Songs not listed weren't my favorites, but that doesn't mean it can't be yours.
Ranking The Best Songs on Meghan Trainor's Newest Album
8. "While We Were Young"
If I had to describe this song in one word, it would be sweet. "While We Were Young" is pure advice for what it's like to be young. Although this wasn't my overall favorite, it's an enjoyable listen.
7. "Wanna Mambo"
"Wanna Mambo" featuring Arturo Sandoval and Natti Natasha is my favorite collaboration on the album. It features an upbeat grove and a fun, danceable, chorus line. I expect this song to go viral on TikTok next.
6. "Sensitive"
Right away, this song immediately reminded me of "My Selfish Heart." The slower song begins with a simple doo wap pattern before premiering Trainor's soft, yet defined vocals. This definitely going to be a hidden gem.
5. "Drama Queen"
"Drama Queen" is no doubt the silliest song on this album. This song wasn't created to be taken seriously, since the topic itself is about is about Trainor overreacting about certain things and remaining in her relationship. During my first listen, I wrote "this song is hilarious" because I totally understand the inspiration.
4. "Superwoman"
Although this song doesn't necessarily match the fast-paced portion of the album, this is one of the most solid songs lyrically. This song was clearly inspired by Trainor's motherhood, since the tune is about her ideal married life.
3. "Rainbow"
If you need a sweet, yet uplifting tune, this is the one for you. "Rainbow" is the ultimate love letter to the listener. Trainor calls the listener beautiful, intelligent, and even a bad b*tch, so if that's the motivation you need, she's totally serving it.
2. "Don't I Make it Look Easy"
I'm sure you've heard a snippet of this song before, but I'm here to confirm that it's a total bop. Tons of viral songs don't live up to the hype of their short segments, but this one definitely does.
1. "Made You Look"
This song is giving major "Dear Future Husband" vibes, based on the beat alone. This song is classic Meghan Trainor and I'm happy to say it's been added to my "favorites" list alongside "Title" and "All About That Bass." I'm extremely happy to see her return to this type of music, since she strayed away from it for some time.
Let us know what you feel about this article
Read Next