Simon Cowell Has A Secret Talent, And It's Making Him A Lot Of Money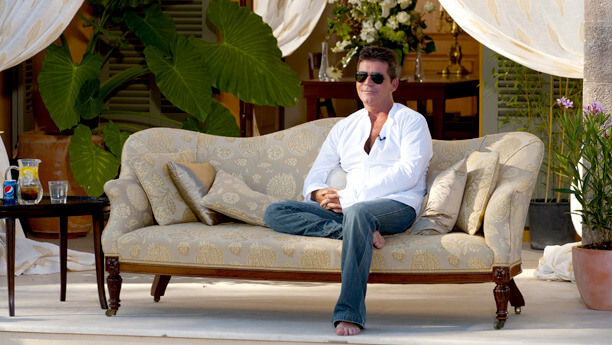 NBC
Music mogul Simon Cowell spends his days judging other people's talents, but it turns out he has a secret talent of his own. The Got Talent judge apparently has a knack for real estate.
Simon recently sold his Beverly Hills home, and he reportedly got quite a bit of money for it. Read on to find out more about the sale, and learn the famous face his house used to belong to.
Simon Cowell Sells Beverly Hills Home
According to real estate site The Real Deal, Simon Cowell recently sold his Beverly Hills mansion for $25 million in an off-market deal. This amount is well above what listing sites had valued the home at.
It's also three times what Simon paid for the house in 2004. Back then, he reportedly paid $8 million, buying the house from seller Jennifer Lopez. The house, which was built in 1985, sits on almost an acre. It has five bedrooms and eight bathrooms.
RELATED: WHAT DOES SIMON COWELL THINK OF THE 'AGT' LIVE SHOWS WITHOUT HIM?
Redfin had valued the home at $19.2 million, while Zillows estimated $15.3 million. Simon seems to have done very well for himself with this sale. Maybe he should start a real estate competition show.
Simon reportedly sold the house to Alon Abady Trust, a holding company in Beverly Hills. And don't worry — Simon still has a place to live. Multiple places, in fact.
Simon Also Has A Home In Malibu
Simon may have sold his Beverly Hills house, but he still has a house in Malibu. This is where he recently had an accident involving an electric bike. Simon broke his back in multiple places and had to have surgery. He's now back home recovering.
RELATED: SIMON COWELL HOME AFTER MAJOR BACK SURGERY AND RECOVERING BUT WHEN WILL HE BE BACK ON 'AGT'?
The judge bought the gated estate in 2017 for $24 million. It sits on almost two acres and features a swimming pool and tennis court. The house was built in 1988 and has six bedrooms and seven bathrooms.
Simon also has two houses in London and a collection of supercars. But that doesn't stop him from riding bicycles. So it's no surprise that he also chose to try out electric bikes. We hope he feels better soon.
Let us know what you feel about this article