Darci Lynne Gets First Tattoo, Fan Opinion is Divided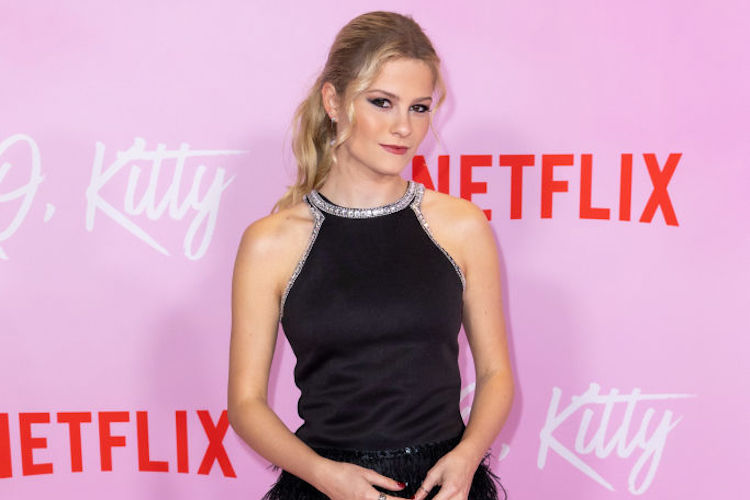 Getty Images
America's Got Talent sweetheart Darci Lynne Farmer surprised fans over Labor Day weekend, when she revealed her new ink. The eighteen year old recently got her first tattoo, a Papilio Blume (butterfly). Here's how fans reacted to Farmer's ink.
Darci Lynne Farmer Shows Off Her First Tattoo on Instagram
On September 3, Farmer posted an Instagram carousel featuring multiple photos of her in a tattoo shop. The first photo features the AGT alumna in a tattoo chair, with a freshly inked butterfly on her forearm. The following photos are a close up of the ink, a photo of her reaction to the pain, and a picture of her and her artist.
Within the caption, Farmer explains her choice of ink. Her explanation makes it clear that hours of thought went into her decision.
"Papilio Blumei: The remarkable feature of this butterfly's wing is that it contains rows of very small concave surfaces that reflect light in many ways," she wrote. "I got this specific butterfly because I believe change is a beautiful thing. It's okay to be ever changing, and to not limit yourself. Reflect what you love! And also…who doesn't love butterflies?"
Fans Are Divided Over The Tattoo
Darci Lynne's new ink seems to be quite the debate in the comments section. While many fans are supportive of her decision, just as many are sharing their disapproval.
"I loved watching you. Why would you get a tattoo even if it is a butterfly. That just makes me lose all respect of people who mark their bodies up," a fan commented. "God made you in his perfect image. If he wanted a butterfly on you it would have been there when you were born. Sorry I'm just not a fan of tattoos."
Others are commenting about how addictive it can be to get a tattoo, begging Farmer to limit her ink to one.
"Why do gorgeous girls ruin their perfect skin with ugly tattoos," another fan wrote. "God made you perfect. Now you went and defiled it with a ugly tattoo."
The disapproval of Darci Lynne's new tattoo is not a total surprise, since she's been in the limelight since she won America's Got Talent at only 12 years old. Since she's been a public figure for around six years, many fans are used to Darci Lynne the child, not Darci Lynne the young adult. As a longtime AGT fans, we've all seen a similar change with both Grace VanderWaal and Jackie Evancho.
Her Friends, Some Fans Love the Tattoo
While some fans are disapproving of the AGT alumna's new tattoo, others are standing up for her in the comments. Farmer couldn't have made it more clear that her tattoo has meaning, so fans are helping remind that to others. The teen more-or-less explained that her tattoo signified her comfort in change and growth, so her fans are spreading that message.
"Why would anyone care if she get a tattoo or in this case how many she gets? Is her body and her damn choice. Do I like 'em? Heck no. But it's not up to me to tell her Yay or nay. And it's not up to you either," a fan commented. "So pipe it in! Do you wanna tell her to put on or lose weight, too? Dye her hair or cut it, not cut it? Dress a certain way? Have one, two, or fifteen boyfriends or girlfriends? Let her be a teen for Pete's sake."
Other comments on this side of the debate include approval of the tattoo itself. Many mention that the art is well done, the design is clear, and Farmer looks fantastic.
"It's not your body, stop trying to dictate what she does. Just shut up and get on with your own lives and stop worrying about other people's decisions," another fan commented.
Farmer's friends have also taken to the comment section, sharing supportive words. One of her friends seen in the section is actress and producer Gabrielle Nevaeh Green.
"God has such a huge plan for you. I'm so proud of how you're evolving & tackling life head on. God has so much positive change in store for you. Love you D," Green wrote.
Green can also be seen commenting a joke, regarding Farmer's next tattoo. "I think you should get my face on your left shoulder blade next. I represent change too."
What do you think of Darci Lynne's new tattoo? Where do you stand on the debate? Let us know in the comments down below.
Let us know what you feel about this article