Carrie Underwood Reveals That She Works Out For Longevity More Than Looks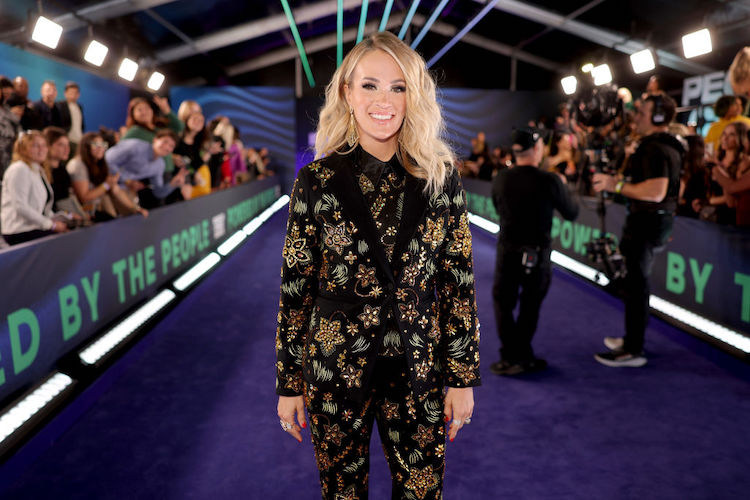 Photo by Chris Polk/E! Entertainment/NBC via Getty Images
The winner of American Idol season four, Carrie Underwood, reveals she's no longer working out to look a certain way. Underwood now has a desire to expand on her longevity, since she's currently ahead in her career.
Carrie Underwood Works Out For Longevity
After becoming a country music superstar with tons of success behind her name, It's only natural for certain goals to change direction. Currently at 39 years old and a mother of two, Underwood has new priorities in life and still quite loves working out, only for a different reason than before.
"I feel like earlier in my career I was working out more to be a certain size or fit into a certain aesthetic that I thought I wanted to be." Underwood said. "Now I feel like I work out more to be strong and to have energy and longevity."
The Grammy winner claims it's easier to maintain a regular workout program when she's on the road. She explained that she always does her duties as a mother while at home with her husband Mike Fisher and their kids. Touring remains as the best time for her to work out, Underwood is currently doing the second leg of her Denim & Rhinestones arena tour.
"When I'm at home, I feel like I'm mom-ing it. I'm doing the laundry, packing the lunches, I'm always cleaning," Underwood said. "It's surprisingly physical being on stage, there's a lot of cardio. I'm running around in heels and I honestly write songs that I don't give myself time to breathe."
Underwood is proud of the progress she has made since turning her attention to longevity and general health. She claims to be highly aware of her body and gives all requirements of wellness a top priority, such as eating healthy meals and being hydrated and refueled. Underwood usually goes for a bottle of BODYARMOR, a natural sports drink she's a spokesperson for.
What Does Carrie Underwood's Exercise Routine Consist Of?
Together with her trainer Eve Overland, they formulated a workout routine that fits her current goals of keeping a healthy lifestyle. They like to keep a moderately intense but short workout that can fit to her busy schedule and physically gives the best results.
"We have an app called fit52 that I'm glad to have in my pocket on my phone." Underwood said. "So somebody can kind of tell me what to do with minimal equipment because it depends on what hotel we're in, or what we have to work with. We just make it happen when it can happen and how it can happen."
Underwood typically does running on the treadmill along with exercises using resistance bands that she can do anywhere. She notes her fitness app fit52 gives her many exercise options and also tracks the amount of calories she burns.
Let us know what you feel about this article