Brandon Leake Releases New Poem About New Year's Resolutions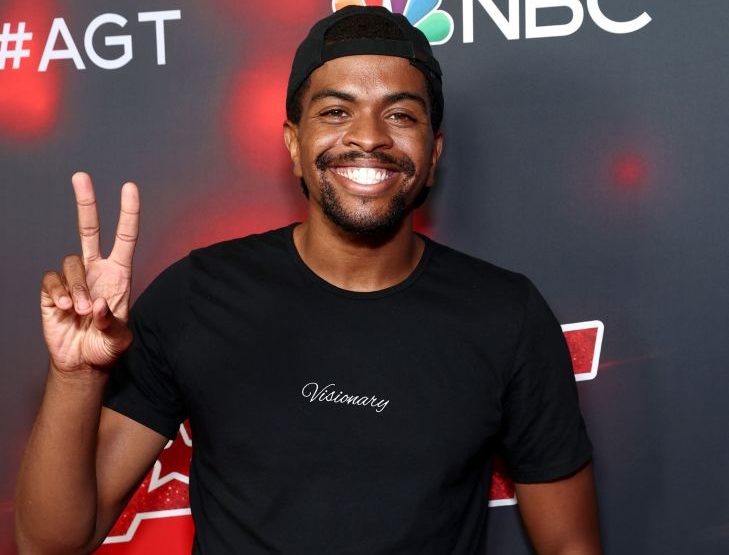 Jon Kopaloff/FilmMagic
Brandon Leake has been clear that he has some exciting projects on the rise for 2022. He's shared that he has a movie, book, and plenty of new poems on the way. To begin his exciting new year with a bang, Brandon published a YouTube video sharing his resolutions for 2022.
This poet is known for sharing his feelings, opinions, experiences, and everything in between. It's not really a surprise that he has once again shared his thoughts through his art. This poem talks about how he's repeated the same resolution for multiple years. Now, looking back at the past year, he's figured out why his resolutions are alwys the same.
"There's something I've learned in 2021, when life feels like it's falling apart, It's often times falling into place," Brandon says. "Being undone still hurts, still leaves you wondering 'what if' and 'what may have been' and that's exactly how and why most of us end up writing down the same resolutions year after year after year wishing we could bring life into the words we willingly wrote."
Brandon shares that he has a different outlook on new year's resolutions. Instead of writing down the resolution repeatedly he states that anything can be achieved through drive. He urges anyone watching the video to work hard toward their resolution in the upcoming year.
Brandon Leake's Movie is In The Final Editing Phase
Fans of this America's Got Talent alum have been dying to know when the film he wrote, directed, and starred in will be finally released. On December 31, Brandon shared the ultimate update on his film, Complexity. He shared on Instagram that the film is currently in its final editing stage.
"Next steps are to get the score done, the re-record bad audio bits, do the voice overs, color grade, and then submit it…" Brandon wrote on Instagram. "This process has been excruciating to see how long it has taken to get to this point, but man it has been a phenomenal learning experience."
He shared this update along with a photo of him posing in front of an Academy Award. At the end of his caption he shared that he hopes to win on one of the prestigious awards someday. This poet is truly taking the world by storm after winning America's Got Talent. It truly feels as if he hasn't taken a day off since winning the series.
Let us know what you feel about this article