'American Idol' Debuts Most Awkward Episode of the Season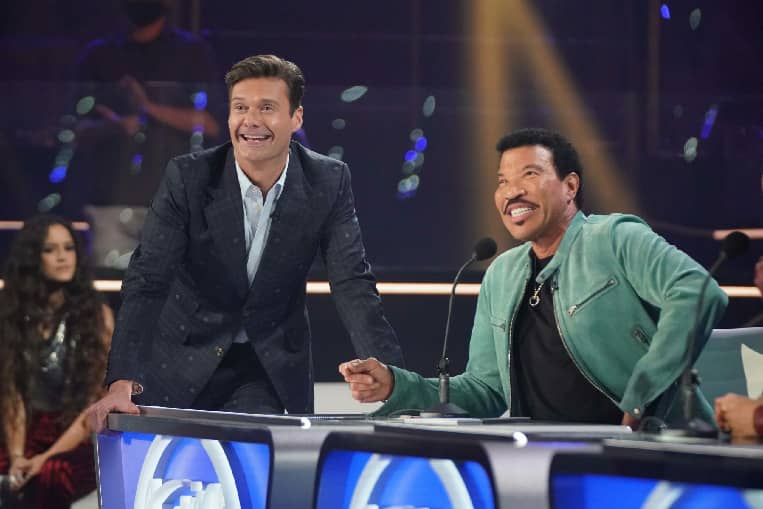 ABC/Eric McCandless
American Idol brought some major awkward vibes during Sunday night's episode following the unexpected elimination of Caleb Kennedy. The producers were definitely trying to fill up some time slots during the episode with odd interactions with past contestants and ad-lib moments.
Quiz Maker - powered by Riddle
'American Idol's Sunday Night Episode is Full of Awkward Moments
How awkward was that moment that Laine Hardy was brought out onto the stage to chat with Ryan Seacrest? Laine has always been a bit of a quiet guy, but had some extra stage fright during last night's episode. The roar of the limited audience drew out the sound of Seacrest's voice, so it was difficult to hear him at times.
Laine came off as a little shy during this on-camera moment. Of course, many fans are left questioning what played a role in the decision to bring Laine back to chat instead of any of the other American Idol alums.
Laine performed virtually on the show last year singing "Life Is A Highway." To bring him back again for a second time felt like they are trying to push the country music agenda and promote his new song "Memorize You." The show has lacked this same passion promoting some of the other winners. Last season's winner Just Sam spoke to Talent Recap to deliver the news that she would not be performing on the show this season.
Laine's appearance was obviously added to the lineup at the last second to compensate for the time that would have belonged to Caleb. After Caleb's controversial video surfaced, a performance from Luke Bryan was also added to Sunday night's show. He sang his song "Waves," which debuted on YouTube on April 9.
Did the Show Break COVID-19 Protocols?
To top off this bizarre night of appearances and performances, Michael J. Woodard who competed on Season 16 was brought out onto the stage. He was bursting with excitement about being signed to Katy Perry's record label Unsub Records. His energy was contagious, but what happened next was very unexpected.
Michael broke COVID-19 safety rules and shook Seacrest's hand to round out the interaction. The contestants have had zero physical contact with Seacrest this season and have all stood at least 10 feet away from him on the stage. Michael was the first person to interact with him in that way, which goes against the show's strict safety protocols. He jokingly acknowledged breaking these rules before leaving the stage.
It was cool to see that some contestants are going places, but the fact that they only brought Michael out to talk and not perform was just flat-out weird. Here we have this talented performer that has not had the opportunity to take the stage this season. It was a missed opportunity for American Idol not to have him sing.
The most predictable thing to happen during the episode was the Top 3 contestants finally being named. Chayce Beckham, Grace Kinstler, and Willie Spence will all be performing in Sunday's finale — hopefully with way less awkward vibes.
Let us know what you feel about this article