Grace Kinstler Absolutely Owns Coldplay Night After Wrestling with Song Choice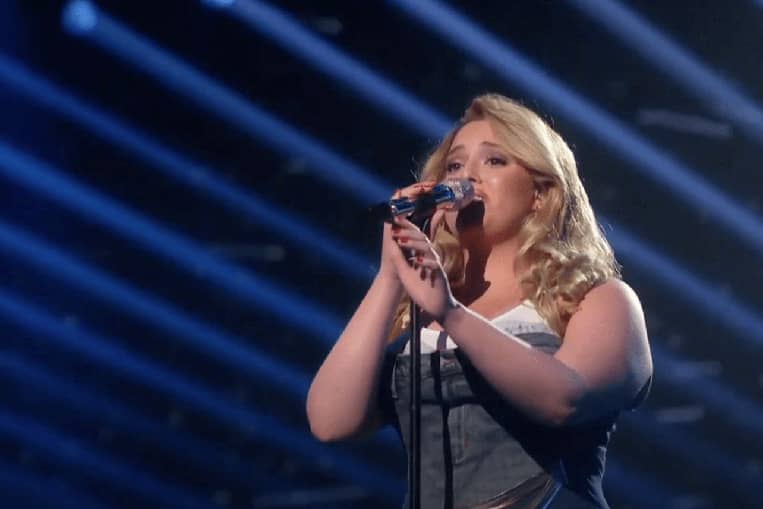 ABC
Coldplay Night on American Idol was full of epic rock songs and standout performances. Grace Kinstler seriously owned the night with her powerhouse vocals. She had been struggling with her song choice prior to the performance. With a little help from Chris Martin, Grace certainly made the right choice singing "Fix You."
Chris Martin Helps Grace Kinstler Pick the Perfect Coldplay Song on 'American Idol'
Grace almost sang "Hymn for the Weekend" during Coldplay Night on American Idol. Martin had made the revelation that the song was actually not good enough for Grace's iconic voice. He suggested that she choose "Fix You" so that she can be more vulnerable with fans.
Once Grace started practicing the song, it became clear that this was the right decision. It is an emotional power ballad with a major build-up in the middle. She hit each note perfectly just as she always does.
Lionel Richie applauded Grace for showing her vulnerability at this stage in the competition. Katy Perry was also floored by the performance.
"Your vulnerability comes from the fact that you are in that moment of indecision," Richie said, with Perry adding that it was all about "intimacy and breaking through the facade of show business."
Grace has been a fan-favorite from the beginning of the competition and this moment on the stage was no different.
"You finally arrived with that song" Perry continued.
She also mentioned that vulnerability is an artists strength because it's what people resonate with the most. This was certainly one of the highlights of the night.
Fans are also obsessed with Grace's gorgeous denim dress tonight. Her look can only be described by the flame emojis because she is looking seriously hot.
"@GraceKinstler tears all over! Not only do you look absolutely beautiful as always but you sounded like an angel and the tears fell. #yougotthis" one fan wrote on Twitter.
SEE ALSO: 'AMERICAN IDOL' TOP 7 SHARE ADORABLE PHOTOS WITH THEIR MOMS ON MOTHER'S DAY
Let us know what you feel about this article