Who Is Dimash Kudaibergen? The 'World's Best' Star Already Has A Huge Following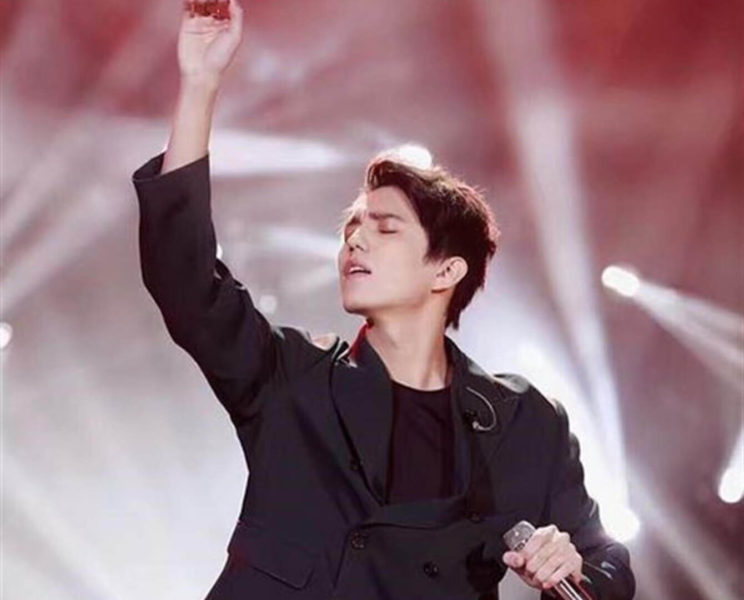 Youtube
Before the new CBS talent show The World's Best premiered after the Super Bowl, and we still don't know too many details. However, one name popped up in association with the show that had us very intrigued — Dimash Kudaibergen.
According to Meaww, Dimash is already a fan favorite on the show, which is being called "the Olympics for entertainment" by executive producer Mark Burnett. Fans spotted the Kazakh singer in promos for the show, which featured quick shots of various contestants.
Will you be as mind-blown as @FaithHill, @DrewBarrymore, and @RuPaul when you see the incredible talent hit The #WorldsBest stage? ? pic.twitter.com/UHjL4kwfIO

— The World's Best (@WorldsBestCBS) January 20, 2019
On Wednesday night's show, Dimash performed for the judges and "Wall of the World," and earned a total score of 98. As judge RuPaul told him, "You are the reason World's Best was created."
Who Is Dimash Kudaibergen?
The 24-year-old singer hails from Kazakhstan, but has gained popularity around the world. He's particularly popular in China thanks to his appearance on the Chinese talent show Singer in 2017. (He finished as the runner-up.) In 2015, he was named the Grand Prix winner of Slavianski Bazaar, a festival in Belarus.
Dimash has an angelic voice and amazing range, earning him the nickname "The Six-Octave Man." In fact, there are quite a few videos on YouTube featuring vocal coaches reacting to his performances. He has also performed in multiple languages, including French and English. He performed "My Heart Will Go On" from Titanic at the 2018 Hainan International Film Festival in China. He performed in French for his audition, so it will be interesting to see what other languages he chooses to sing for The World's Best.
What Do His Fans Think of Him?
Dimash currently has 1.8 million followers on Instagram. His fans are clearly loyal, as many of them have been tweeting about how excited they are to see him perform on The World's Best. They've also been reposting his promos and gushing about his talent. As one fan wrote on YouTube, "I'm from the US and everyone I show him to that cares about real music is shaken by his voice."
Omg. Was that #Dimash I just saw in that commercial for the show The World's Best? If it was people are going to be blown away by his talent. One of the best singers I have ever heard in my entire life.

— lstclaire (@lstclaire2) January 25, 2019
We are ready for Dimash to blow the World's Best ??? pic.twitter.com/ZCu5pqaJeg

— kseniya ✵ dear ✵ #WorldBestDimash (@co_sera) January 24, 2019
What Does This Mean for the The World's Best?
Host James Corden recently told Ellen DeGeneres that the show would feature "unseen" talent from around the world. Considering Dimash already competed in a TV talent show and has an impressive following, it's clear that he meant "unseen" to American eyes.
But if you think Dimash has it in the bag thanks to his fan base, think again. The show is pre-taped, so fans won't have a say in who wins. Not only that, but he's going up against other established acts — including another talent from Kazakhstan. According to Meaww, Daneliya Tuleshova is a 12-year-old singer who competed on The Voice Kids in Ukraine, and also represented her country in the Junior Eurovision Song Contest last year.
Many Americans wouldn't have an opportunity to hear about these international acts if it weren't for shows like this, so we're excited to sit down each week and watch Dimash and his competitors do their thing.
Let us know what you feel about this article